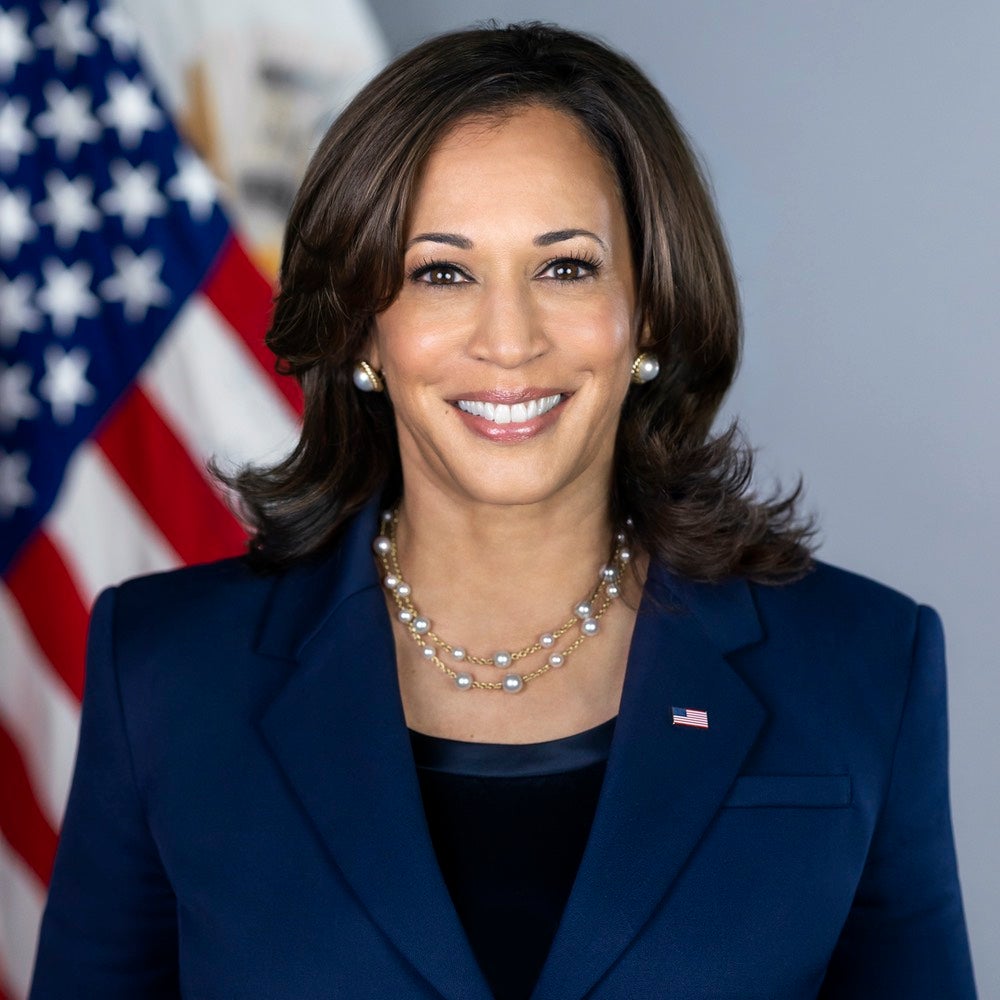 Kamala Harris
Vice President of the United States of America
Kamala D. Harris is the Vice President of the United States of America. She was elected Vice President after a lifetime of public service, having been elected District Attorney of San Francisco, California Attorney General, and United States Senator.
Vice President Harris was born in Oakland, California to parents who emigrated from India and Jamaica. She graduated from Howard University and the University of California, Hastings College of Law.
Vice President Harris and her sister, Maya Harris, were primarily raised and inspired by their mother, Shyamala Gopalan. Gopalan, a breast cancer scientist and pioneer in her own right, received her doctorate the same year Vice President Harris was born. 
Her parents were activists, instilling Vice President Harris with a strong sense of justice. They brought her to civil rights demonstrations and introduced role models—ranging from Supreme Court Justice Thurgood Marshall to civil rights leader Constance Baker Motley—whose work motivated her to become a prosecutor. 
Growing up, Vice President Harris was surrounded by a diverse community and extended family. In 2014, she married Douglas Emhoff. They have a large blended family that includes their children, Ella and Cole.
Throughout her career, the Vice President has been guided by the words she spoke the first time she stood up in court: Kamala Harris, for the people.
In 1990, Vice President Harris joined the Alameda County District Attorney's Office where she specialized in prosecuting child sexual assault cases. She then served as a managing attorney in the San Francisco District Attorney's Office and later was chief of the Division on Children and Families for the San Francisco City Attorney's Office. 
She was elected District Attorney of San Francisco in 2003. In that role, Vice President Harris created a ground-breaking program to provide first-time drug offenders with the opportunity to earn a high school degree and find employment. The program was designated as a national model of innovation for law enforcement by the United States Department of Justice. 
In 2010, Vice President Harris was elected California's Attorney General and oversaw the largest state justice department in the United States. She established the state's first Bureau of Children's Justice and instituted several first-of-their-kind reforms that ensured greater transparency and accountability in the criminal justice system. 
As Attorney General, Vice President Harris won a $20 billion settlement for Californians whose homes had been foreclosed on, as well as a $1.1 billion settlement for students and veterans who were taken advantage of by a for-profit education company. She defended the Affordable Care Act in court, enforced environmental law, and was a national leader in the movement for marriage equality.
In 2017, Vice President Harris was sworn into the United States Senate. In her first speech, she spoke out on behalf of immigrants and refugees who were then under attack. As a member of the Senate Homeland Security and Governmental Affairs Committee, she fought for better protections for DREAMers and called for better oversight of substandard conditions at immigrant detention facilities.
On the Senate Select Committee on Intelligence, she worked with members of both parties to keep the American people safe from foreign threats and crafted bipartisan legislation to assist in securing American elections. She visited Iraq, Jordan, and Afghanistan to meet with servicemembers and assess the situation on the ground. She also served on the Senate Judiciary Committee. During her tenure on the committee, she participated in hearings for two Supreme Court nominees.
As Senator, Vice President Harris championed legislation to reform cash bail, combat hunger, provide rent relief, improve maternal health care, and address the climate crisis as a member of the Senate Committee on Environment and Public Works. Her bipartisan anti-lynching bill passed the Senate in 2018. Her legislation to preserve Historically Black Colleges and Universities was signed into law, as was her effort to infuse much-needed capital into low-income communities during the COVID-19 pandemic.
On August 11, 2020, Vice President Harris accepted President Joe Biden's invitation to become his running mate and help unite the nation. She is the first woman, the first Black American, and the first South Asian American to be elected Vice President, as was the case with other offices she has held. She is, however, determined not to be the last.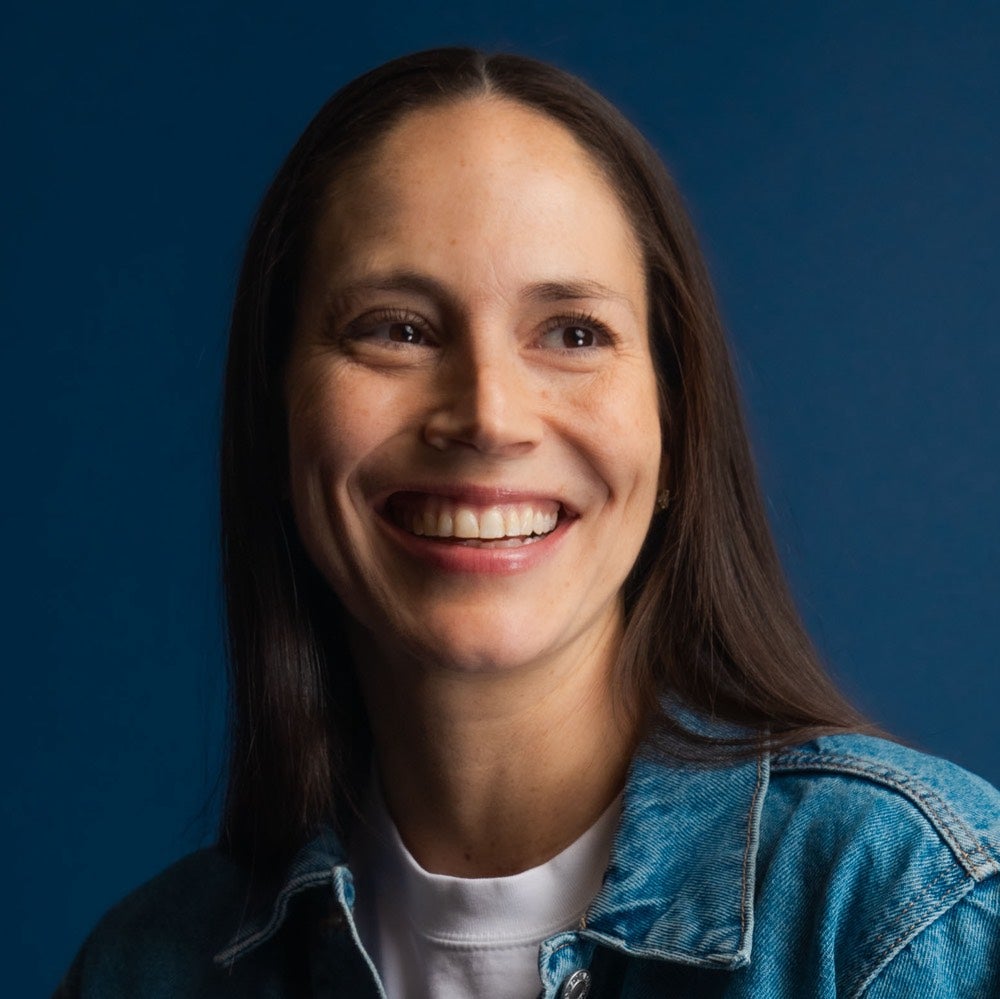 Sue Bird
4x WNBA Champion, 5x Olympic Gold Medalist, Activist
Regarded as the world's premier point guard, Sue Bird is the WNBA's All-Time Leader in Assists and known for being selfless, driven, encouraging, funny and smart. Bird is a seasoned veteran and a born leader who has dominated at every level. She is one of only seven women to win an Olympic Gold Medal (she's won five), a World Championship Gold Medal (she's won four) an NCAA Championship (she's won two), and a WNBA Championship (she's won four – the last just weeks before her 40th birthday). Sue is also a five-time Euroleague Champion, a twelve-time WNBA All-Star, was voted by the fans as one of the WNBA's Top 15 Players of All Time. Off the court, Sue spends time as a basketball analyst for ESPN, as an NBA front office executive and as an outspoken and visible activist advocating for Black Lives, equality, health and wellness and expanding opportunities for girls and all marginalized people.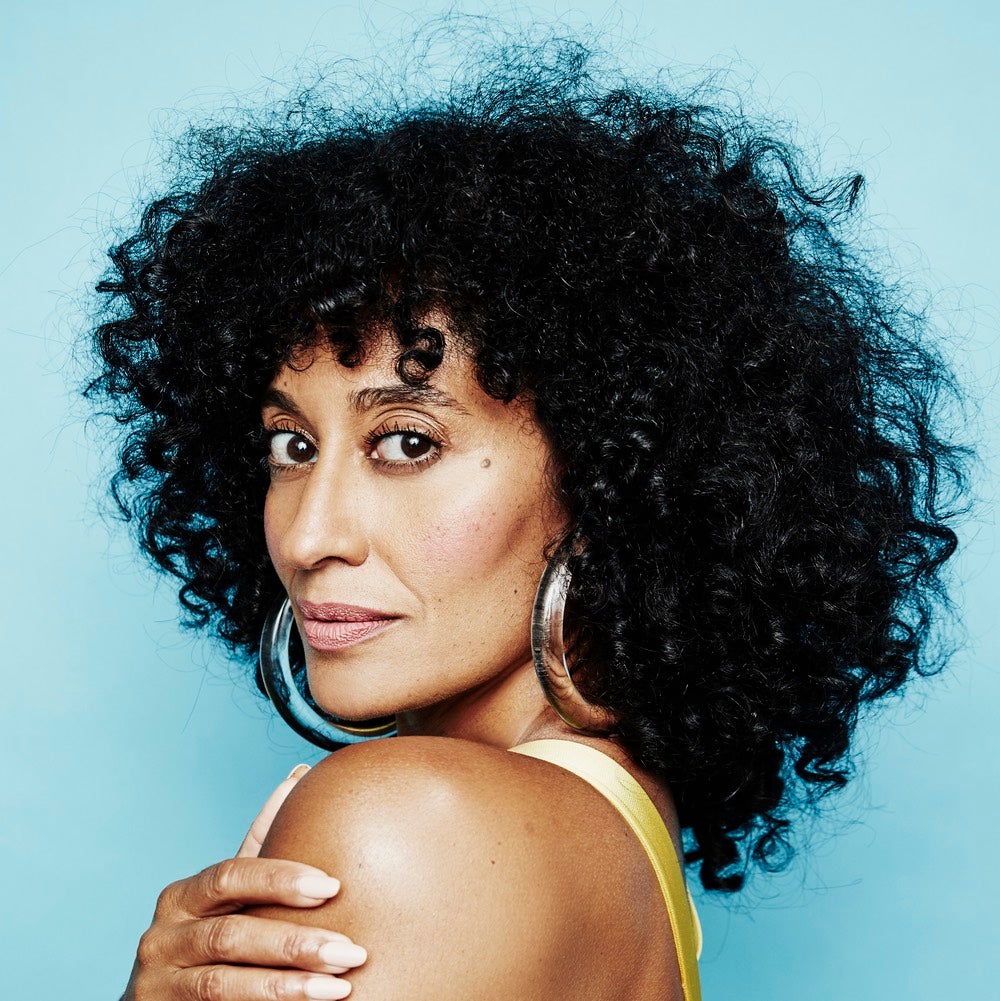 Tracee Ellis Ross
Actress, Producer, CEO
Tracee Ellis Ross continues to skillfully navigate the entertainment industry as an award-winning actress, producer and CEO. Ross can currently be seen starring in ABC's Emmy, SAG, NAACP, Critics Choice, Golden Globe nominated and Peabody-winning comedy series "black-ish". The hit series will return in mid-season with an 8th and final season.
For her role as Rainbow Johnson in the series, as a comedic leading actress, Ross has received numerous individual accolades including winning the Golden Globe Award in 2017 as well as nine NAACP Image Awards. She also garnered five Primetime Emmy nominations and two Critics Choice Award nominations. Ross was honored by Women in Film in 2017 with the "Lucy Award for Excellence" in Television and at the 2016 ESSENCE Black Women in Hollywood luncheon with the "Fierce and Fearless" award. Most recently, she joined the ranks of Victoria Beckham and Gwen Stefani in receiving the "Fashion Icon Award" at the 2020 People's Choice Awards.
Ross recently signed a multi-year overall deal with ABC Signature under her production company, Joy Mill Entertainment. The company will be based at the studio and produce content across all platforms. Joy Mill Entertainment is committed to amplifying multilayered stories that reframe assumptions about how people see themselves and each other.
Ross will also executive produce and narrate a new docuseries, THE HAIR TALES, along with "The Meaning of Mariah Carey" author Michaela Angela Davis. THE HAIR TALES will be a part of the Onyx Collective, Disney's recently launched content brand for creators of color and underrepresented voices on Hulu. The docuseries is about Black women, beauty and identity through the distinctive lens of Black hair. It will be produced by Joy Mill Entertainment, Culture House, Tretravision and Harpo Films alongside Oprah Winfrey, Ross and Angela Davis. It will debut on the Oprah Winfrey Network's cable channel and on Hulu.
Up next, Ross will lend her voice to the Disney+ original series from National Geographic GROWING UP ANIMAL. The six-part unscripted natural history series is an intimate and extraordinary adventure of baby animals, from the safety of the womb to the uncertainty of birth and their tentative first steps will drop on August 16th.
Ross recently completed production on B.J Novak's half-hour anthology series THE PREMISE. The cast includes Ben Platt, Lucas Hedges, Jon Bernthal, Kaitlyn Dever, Ed Asner and Beau Bridges. The Premise is a fearlessly ambitious new series that uses comedy to engage with the biggest issues of our unprecedented modern era. The first two episodes will premiere on FX On Hulu on September 16. Additionally, Ross will star and serve as executive producer in the adult animated comedy, "Jodie". "Jodie" is a series spinoff of MTV's iconic "Daria" franchise in which Ross will voice the title character, Jodie.
Ross serves as the CEO and Founder of PATTERN – the award-winning haircare brand she created for the curly, coil and tight-textured masses that has taken the industry by storm since its launch in 2019. In 2020, PATTERN won the ALLURE Best of Beauty 2020 Award for its "Hair Pick," the ELLE Future of Beauty Award for its "Intensive Conditioner", the ESSENCE Best in Black Beauty Award and the MARIE CLAIRE Beauty Game Changer Award for its "Leave-In Conditioner", the NEWBEAUTY Award for its "Hydration Shampoo", and the GLAMOUR Beauty Award for "Best Pro Shampoo and Conditioner for Curls". PATTERN launched its Phase 2 collection in 2020, which included over 15 new styling products and tools. In February 2021, PATTERN launched Phase 3, a collection of products created to treat the hair and scalp. The brand is currently available online at patternbeauty.com, as well as ulta.com and ULTA Beauty stores nationwide, where it is ranked as the #1 BIPOC brand and #2 curl brand as well as Target stores nationwide. PATTERN serves as an active space for the celebration of Black beauty and supports organizations and programs that empower women and people of color. With PATTERN, Ross has created a groundbreaking ecosystem that allows Black women to feel seen and celebrated.
To add to her many endeavors, Ross will be producing a 10-episode podcast, "I Am America", alongside Dear Media. Each episode of the podcast will highlight a person of color and their contributions to their community. Dear Media is known for highlighting the stories of women in entertainment. The podcast will debut in early 2022.
Ross was last seen on the big screen in Focus Features' "The High Note", starring opposite Dakota Johnson – which was released on PVOD in May 2020. Directed by Nisha Ganatra, the comedy is set among the talent, fame and fast-paced world of Hollywood's music scene. In the film, Ross delivers stunning vocal performances of five different songs, including the films first single "Love Myself". This notably marks the first time Ross has released a song, highlighting her dynamic voice in her role as recording artist Grace Davis. The song stayed on the Billboard contemporary chart for 7 straight weeks and reached a peak position of 14. This multifaceted performance earned her a NAACP Image Award nomination for Outstanding Actress in a Motion Picture.
Previously on television, Ross starred on the hit sitcom "Girlfriends" which ran for eight seasons and earned her eight NAACP Image Award nominations with wins in 2007 and 2009. Ross also earned the Best Actress in a Comedy NAACP Image Award for her work in "Reed Between the Lines" in 2012, a show she also produced. Ross recently narrated and performed an original lullaby for HBO Max's "The Runaway Bunny", an animated special based on the classic children's book by Margaret Wise Brown. The special also includes songs performed by Grammy-winning artists Mariah Carey, Kelly Rowland, Rosanne Cash, Ziggy Marley and Kimya Dawson.
Ross also continues to use her voice and vast social influence to advocate for joy and self-acceptance and invites her more than 11 million social media followers to join her quest for inclusivity and equity. In line with her passion for social justice and advocacy, she recently facilitated night two of the 2020 Democratic National Convention serving as a guide for the evening's program in support of the nominations of Joe Biden and Kamala Harris. As a co-founding signatory of the Time's Up movement, Ross is actively involved in working towards the goal of creating safety and equality in the workplace. In November 2017, Ross gave a powerful speech that went viral about dismantling expectations and claiming your own life at Glamour's Women of the Year Summit. In April of 2018, Ross opened at the TED Conference, the first Black woman to do so, with an important speech about the wisdom of women's fury. She also moderated the second stop of Michelle Obama's book tour in Los Angeles on behalf of her memoir "Becoming" in 2019. Ross' success with PATTERN has also served as a launch pad for her thought leadership in diversity, equity and inclusion (DEI). She continues to champion initiatives that position DEI as a key business driver and reframe the narrative around Black women and Black consumers.
Ross was awarded an honorary degree as Doctor of Fine Arts by her alma mater, Brown University in 2015.
Ross currently resides in Los Angeles.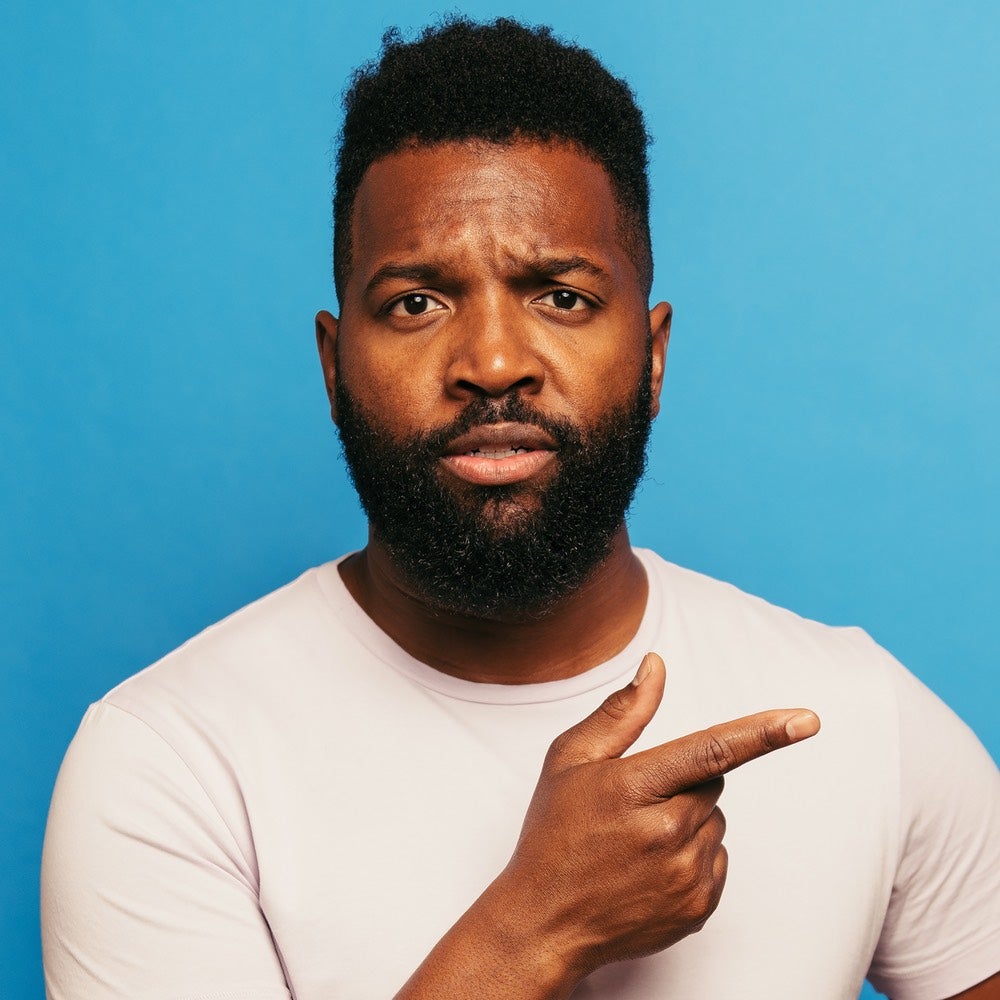 Baratunde Thurston
Writer, Activist, Comedian
Baratunde Thurston holds space for hard and complex conversations with his blend of humor, wisdom, and compassion. Baratunde is an Emmy-nominated host who has worked for The Onion, produced for The Daily Show, advised the Obama White House, and wrote the New York Times bestseller How To Be Black. He's the executive producer and host of How To Citizen with Baratunde which Apple named one of its favorite podcasts of 2020. Baratunde also received the Social Impact Award at the 2021 iHeartRadio Podcast Awards on behalf of How to Citizen with Baratunde. In 2019, he delivered what MSNBC's Brian Williams called "one of the greatest TED talks of all time." Baratunde is unique in his ability to integrate and synthesize themes of race, culture, politics, and technology to explain where our nation is and where we can take it.
With an ancestry that includes a great-grandfather who taught himself to read, a grandmother who was the first black employee at the U.S. Supreme Court building, a computer-programming mother who took over radio stations in the name of the black liberation struggle, and an older sister who teaches yoga at her donation-based studio in Lansing, Michigan, Baratunde has long been taught to question authority and forge his own path. It helps that he was raised in Washington, D.C. under crackhead Mayor Marion Barry.
Baratunde's mind, forged by his mother's lessons and polished by a philosophy degree from Harvard, has found expression in the pages of Fast Company and the New York Times, the screens of HBO, Comedy Central, CNN, MSNBC, BBC, the sound waves of NPR and podcasts such as Pivot, WTF, and Hello, Monday.
He has hosted shows and stories on NatGeo and Discovery's Science Channel and earned a Daytime Emmy nomination for hosting the Spotify/Mic series, Clarify. Baratunde is also an in-demand public speaker and live events host for organizations ranging from Google to criminal justice reform non-profits such as JustLeadershipUSA.
Far from simply appearing in media, Baratunde has also helped define its future. In 2006 he co-founded Jack & Jill Politics, a black political blog whose coverage of the 2008 Democratic National Convention has been archived by the Library of Congress. From 2007 to 2012, he helped bring one of America's f inest journalistic institutions into the future, serving as Director of Digital for The Onion then did something similar as Supervising Producer for digital expansion at The Daily Show with Trevor Noah. He has served as an advisor to the Data & Society Research Institute and a director's fellow at the MIT Media Lab.
Baratunde is a rare leader who sits at the intersection of race, technology, and democracy and seamlessly integrates past, present and future.
Baratunde serves on the boards of BUILD and the Brooklyn Public Library and lives in Los Angeles, California.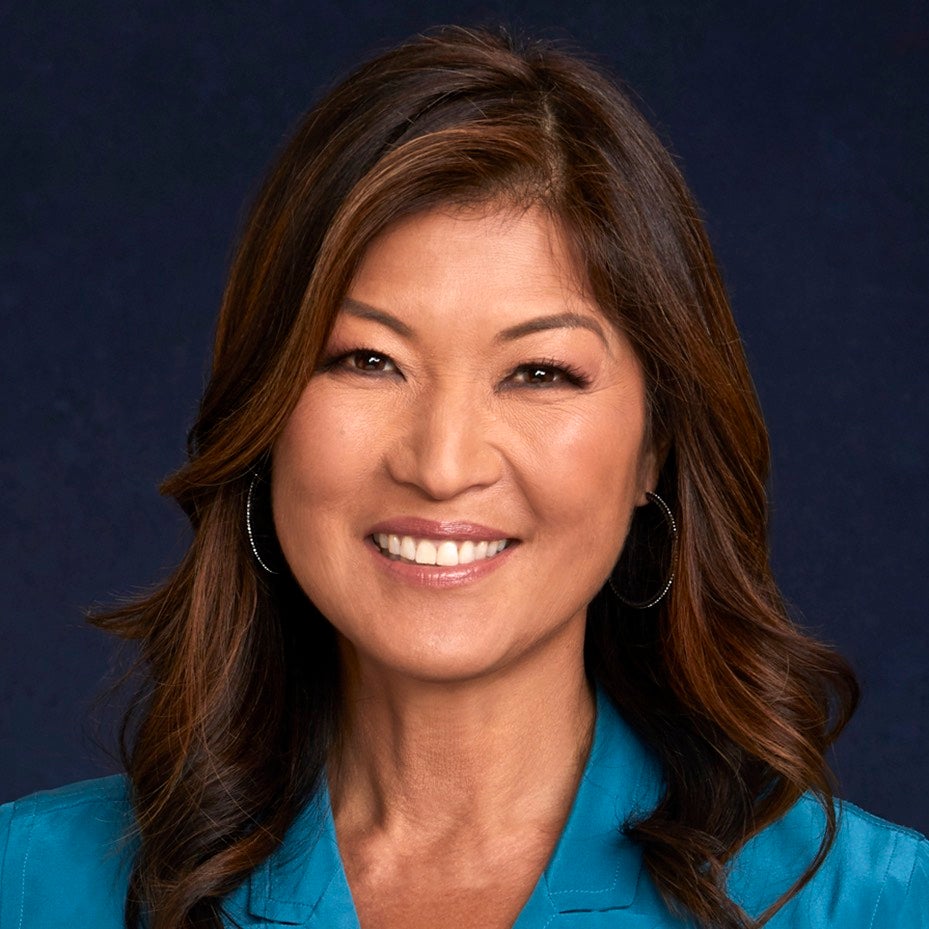 Juju Chang
Co-Anchor, ABC News' "Nightline"
Juju Chang is an Emmy® Award-winning co-anchor of ABC News' "Nightline." She also reports regularly for "Good Morning America" and "20/20." Chang reported on the recent rise of hate crimes toward the Asian American and Pacific Islander (AAPI) community as anchor of the ABC News Live special "Stop The Hate: The Rise In Violence Against Asian Americans" and the "20/20" special "Murder In Atlanta" following the Atlanta mass shooting.
Chang has been recognized for her in-depth personal narratives set against the backdrop of pressing national and international news. Her recent reports include a critical examination of the controversial Migrant Protection Protocols (MPP) known as the "Remain in Mexico" immigration policy. The story was told through the eyes of one pregnant woman and her family among the 60,000 asylum seekers camped for months along the Rio Grande. Chang's award-winning report on violence against transgender women of color across the country caps a series of her stories on LGBTQ+ issues. Chang won a GLAAD award for her story on the 25th anniversary of Matthew Shepard's murder and the legacy his parents have built in his honor. Chang's exclusive television interview with transgender solider Chelsea Manning, after seven years in prison, explored issues of national security leaks, medical treatment for incarcerated transgender people and LGBTQ+ military service.
Chang has covered the major breaking news for decades for ABC News, including the extensive COVID-19 science and the fallout on hospital ICU's, health care and essential workers. Chang covered Superstorm Sandy, the Orlando nightclub massacre and the Boston Marathon bombing.
She has traveled around the world to report on global issues and gender-based violence, including a trip through Central Africa on the front lines against Boko Haram and #bringbackourgirls. She traveled to Honduras for "Femicide: the Untold War," an eye-opening look at rampant violence against women.
Chang has profiled newsmakers like Facebook COO Sheryl Sandberg, former Vice President Joe Biden and Oprah Winfrey as well as entertainers like Chris Pratt, Channing Tatum, Tom Hanks and Nicki Minaj. Her extensive feature reporting covers parenting dilemmas, digital addictions and social media moguls like Dude Perfect and Kendall Jenner.
A former news anchor for "Good Morning America," Chang joined ABC News just after college as an entry-level desk assistant in 1987 and rose to become a producer for "World News Tonight." After reporting for KGO-TV in San Francisco and the ABC News affiliate service NewsOne in Washington, D.C., she co-anchored the overnight show "World News Now." Chang's work has been recognized with numerous awards, including multiple Emmy's, Gracie's, a DuPont, a Murrow and Peabody awards. In 2017, she was honored with the Lifetime Achievement Award at the Front Page Awards.
Born in Seoul, South Korea, and raised in Northern California, Chang graduated with honors from Stanford University with a Bachelor of Arts in political science and communication. She is married to WNET president and CEO Neal Shapiro and, together, they have three sons. Chang is a member of the Council on Foreign Relations and a founding board member of the Korean American Community Foundation.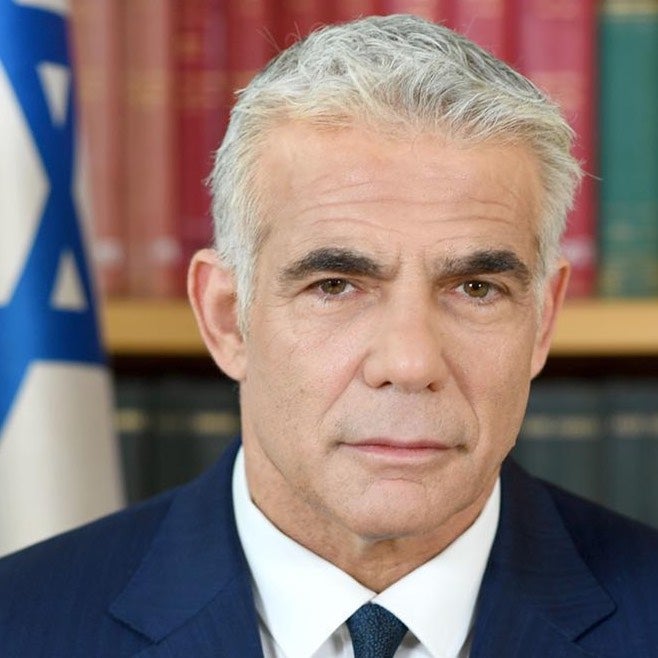 Yair Lapid
Israel's Alternate Prime Minister and Minister of Foreign Affairs
Yair Lapid is the Minister of Foreign Affairs in Israel's 36th Government. He is also the Chairperson of the Yesh Atid Party.
Foreign Minister Lapid was born in Israel in 1963, is married to Lihi and is the father of Yoav, Lior and Yael.
He is the son of the late Yosef 'Tommy' Lapid, who was a journalist and later CEO of the Israel Broadcasting Authority, Member of Knesset, Deputy Prime Minister and Minister of Justice, and of Shulamit Lapid, an author who has published numerous works in Hebrew and was former chair of the Israeli Writers' Association.
Before entering politics, Minister Lapid was a journalist, television presenter, creator and writer. He published 12 best-selling books, the most prominent of which was Memories After My Death, written about his late father's life and reached the top of the bestseller list 100 times and has been translated into many languages. He published a weekly newspaper column that was the most widely read in the Israeli press, and presented multiple TV programs, that won numerous awards as well as being the most watched news show on Israeli TV. In addition, Foreign Minister Lapid has written hit songs which reached the top of the charts in Israel.
Before entering politics, Minister Lapid was active in many social organizations, including: Aleh -the Association for Assistance to People with Special Needs; "Children at Risk" for Autistic Children; YRF Association for Renewal in Education for Young People with Disabilities and taught citizenship at a school in Jaffa.
In 2012, Lapid announced his entry into politics and founded the Yesh Atid party, which he heads to this day. Yesh Atid is a centrist, Zionist, and liberal party. At the center of its ideological concept is to clean up the political system and fight corruption, balance between the Jewish and democratic values of the country, fights for the rights of women, LGBT and other minority groups, strengthen Israeli law enforcement and improve education and science. The party believes in strengthening security in Israel, striving for regional stability and extending Israel's hand in peace to all its neighbors.
In the 2013 general election, Yesh Atid was the surprise party of the election receiving over half a million votes, and becoming the second largest party in the Knesset (Israeli parliament), with 19 seats. The Yesh Atid party held, in addition to the finance portfolio, the education portfolio, the health portfolio, the welfare portfolio and the science, technology and space portfolio. Minister Lapid served as the Minister of Finance and was a member of the political-security cabinet, during Operation "Protective Edge".
In 2013, Lapid was included in TIME magazine's list of the 100 most influential people in the world and Foreign Policy's 100 Leading Global Thinkers.
In the elections to the 24th Knesset, Yesh Atid received 17 seats. Minister Lapid received the mandate from President Reuven Rivlin to form a government, and on the 2nd June 2021 Minister Lapid informed the President that he had been successful in forming a government coalition. On 13th June 2021 the new government was sworn in and Yair Lapid became Minister of Foreign Affairs.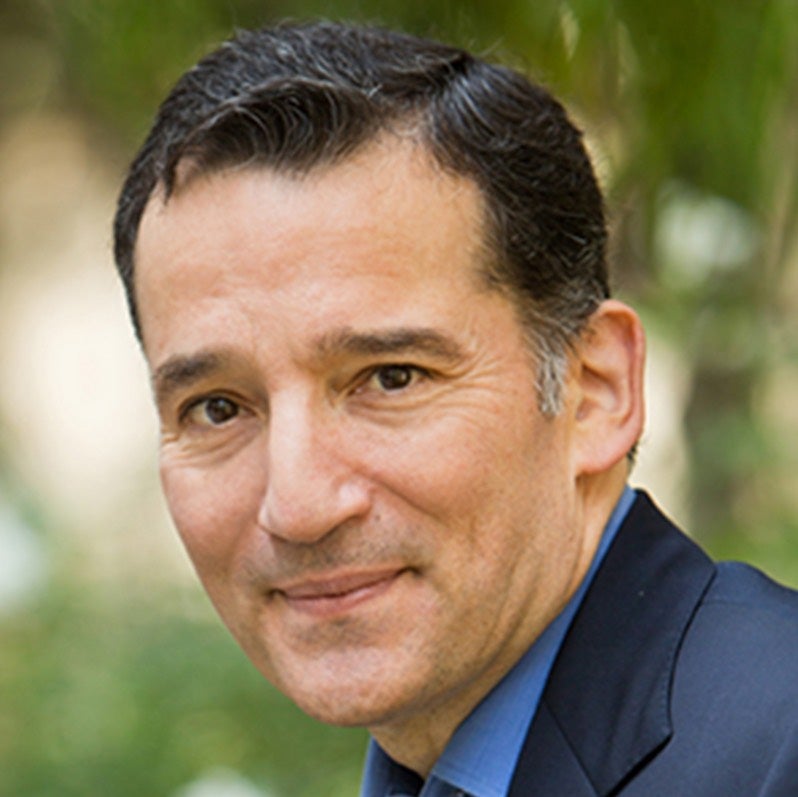 Rabbi David Wolpe
Senior Rabbi of Sinai Temple
Named The Most Influential Rabbi in America by Newsweek and one of the 50 Most Influential Jews in the World by The Jerusalem Post, and one of the 500 Most Influential People in Los Angeles in 2016 and again in 2017, David Wolpe is the Max Webb Senior Rabbi of Sinai Temple. Rabbi Wolpe previously taught at the Jewish Theological Seminary of America in New York, the American Jewish University in Los Angeles, Hunter College, and UCLA. A weekly columnist for the New York Jewish Week and weekly Torah columnist for the Jerusalem Post, Rabbi Wolpe has been published and profiled in The New York Times, Los Angeles Times, Washington Post, Time, The Atlantic and many more. He has been featured on The Today Show, Face the Nation, ABC This Morning, and CBS This Morning. In addition, Rabbi Wolpe has appeared prominently in series on PBS, A&E, History Channel, and Discovery Channel, and has engaged in widely watched public debates with Christopher Hitchens, Sam Harris, Richard Dawkins, Steven Pinker and many others about religion and its place in the world. Rabbi Wolpe is the author of eight books, including the national bestseller Making Loss Matter: Creating Meaning in Difficult Times. His new book is titled David, the Divided Heart. It was a finalist for the National Jewish Book Awards, and has been optioned for a movie by Warner Bros.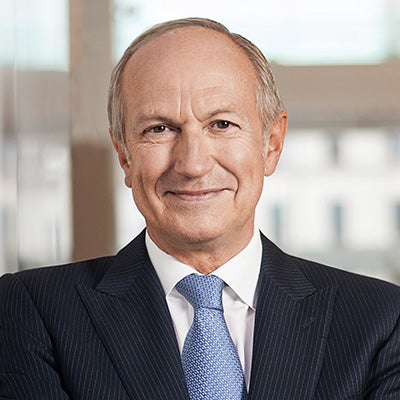 Jean-Paul Agon
Chairman of L'Oréal
Jean-Paul Agon is the recipient of the 2021 ADL Courage Against Hate Award.
Graduated from HEC, Jean-Paul Agon joined the Group in 1978, in which he has worked his entire career. He successively led several of its brands, countries and geographical zones. He created in particular the Asia-Pacific zone in 1997, that has become the 1st region of the Group since, and then managed the North America Zone as of 2001. He became CEO of L'Oréal in 2006, and then Chairman and CEO from 2011 to 2021.
In 15 years, Jean-Paul Agon adapted the company by leading in-depth strategic transformations, notably the digital and e-commerce revolution and the one of responsibility and sustainability. With a double ambition: combining economic performance and exemplarity in environmental, social, ethical and societal fields.
The Ethics Resource Center awarded him the "Pace Leadership in Ethics Award" for L'Oréal's achievements in the area of business ethics, diversity, financial transparency and sustainable development.
He is a Director of Air Liquide, co-chairman of the France China Committee, a member of the European Round Table of Industrialists, and a Director of the French Institute of International Relations (Ifri).
He is an officer of the French Legion of Honour.
NOVEMBER 10
NEW YORK CITY
BE A PART OF THE WORLD'S LARGEST ANNUAL SUMMIT ON ANTISEMITISM AND HATE
Now is the time to take action in the fight against hate. Join us November 10, 2022 at the Javits Center in New York City. Tickets are now available with both in-person and virtual ticket options–get yours today!
Register Now
Watch Never is Now 2021
In case you missed it, it's not too late to watch sessions from last year's Never Is Now. Watch our extraordinary lineup of speakers, including Vice President Kamala Harris, Yair Lapid, Daniel Dae Kim, Jean-Paul Agon, Tracee Ellis Ross, Baratunde Thurston, Sue Bird & more.
Watch Now
Past Speakers
Explore the extraordinary speakers we've had at past Summits and click here to see everyone who spoke at Never Is Now 2021.
Sacha Baron Cohen
Actor, Screenwriter, Director
Sue Bird
4x WNBA Champion, 5x Olympic Gold Medalist, Activist
Yair Lapid
Israel's Alternate Prime Minister and Minister of Foreign Affairs
Juju Chang
Co-Anchor, ABC News' "Nightline"
Daniel Dae Kim
Actor, Producer, Activist
2022 Event Details
Never Is Now, the world's largest annual summit on antisemitism and hate, brought together 11,000 participants from 60 countries and all 50 states in 2021.
This year's event will take place in person with some virtual components. Programming will include panels on fighting antisemitism and combatting extremism, a high school student track, CLE eligible programming and more! Register now and check back for information on panel topics, speakers, recommended hotels for your visit and other updates.
429 11th Ave, New York, NY 10001

Unite. Learn. Act. Now.
In the midst of increasing incidents of hate across the world, the time to unite with fellow members of ADL's global community is now. Tackle crucial conversations, engage with extraordinary experts, leaders, and visionaries and be inspired to take immediate action that will create lasting change in your community and beyond.
Through meaningful dialogue, education and interpersonal connections, we will continue the fight against antisemitism, hate and bias in all its forms—together.
The only voice missing is yours.
Join us this November at the Javits Center in New York City.
BECOME A SPONSOR
A Summit sponsorship is a can't miss opportunity to be a part of this inspiring day of action. Learn more about sponsorship benefits here. If you are interested in partnering with us, or if you have questions about sponsorship benefits, please contact sponsor@adl.org.
Featured
Panels
Click here to see all panels
Unity in the Face of Antisemitism: Jewish Leaders on How to Fight Hate
The Jewish community represents incredible diversity, constituencies, beliefs, geography, and points of view – they are not a monolith. The impact of antisemitic incidents can be felt by the entire community. Hear from leaders of various religious movements about how they are finding common ground and taking action.
How Disinformation Campaigns Fuel Antisemitism and Extremism
Understand the dangers of conspiracies and disinformation (think global pandemic, rise of QAnon, contentious elections) on our national landscape, and what can be done to stop them before they spiral out of control.
Combating Anti-Zionist and Antisemitic Activism in Progressive Spaces
Panelists at this session will examine real life examples of anti-Zionist activism, including providing insights into differentiating between critique of Israel and actions that create environments where antisemitism is tolerated and even emboldened.
Click. Like. Share. Why Regulating Social Media Platforms is So Difficult (CLE)
"Why is it so difficult to regulate social media? In this workshop, you will learn what is and is not legal on social media and considerations about regulating Big Tech. We'll discuss what platforms and policymakers can do to curb hate, antisemitism and discrimination.
Confronting Antisemitism on Campus: A How-To Guide
Jewish college students are experiencing antisemitism on campus and on social media with alarming frequency. In partnership with Hillel International, we will hear directly from college students and educators about how to identify and respond to college campus incidents and the role community members can play to foster safer learning environments for young people.
Watch Now