Here are some of the inspiring experts who spoke at this year's Never Is Now. Click here to stay tuned for next year's lineup! 
Albert Bourla, DVM, PhD
Chairman and CEO, Pfizer
As Chairman and Chief Executive Officer, Albert Bourla leads Pfizer in its purpose, Breakthroughs that change patients' lives, with a focus on driving the scientific and commercial innovation needed to have a transformational impact on human health.
During his more than 25 years at Pfizer, Albert has built a diverse and successful career, holding several senior positions across a range of markets and disciplines. The global nature of his work – having lived and worked in eight different cities and led teams across five continents – has informed his understanding of the needs of patients and healthcare systems around the world and deepened his commitment to helping ensure equitable access to medicines and vaccines.
When he took the reins as CEO in January 2019, Albert accelerated Pfizer's transformation to become a more science-driven, innovative company – divesting its consumer and off-patent products businesses and dramatically increasing its R&D and digital innovation budgets. To create a culture in which the company's people and science could thrive, Albert and his leadership team established Pfizer's Purpose Blueprint, which included four core values: courage, excellence, equity and joy.
A powerful example of Pfizer's capabilities and culture was seen in the company's response to the COVID-19 pandemic. Refusing to accept public funding and instead investing more than $2 billion dollars at-risk, Albert inspired colleagues to deliver a safe and effective vaccine in just eight months – a process that typically take 8-10 years – without compromising quality or integrity. A year later, continuing to move at the speed of science, Pfizer delivered the first FDA-authorized oral antiviral treatment for COVID-19 by implementing the same sense of urgency and new ways of working that had made the vaccine program so successful. The company is now applying many of these "lightspeed" principles to projects across a wide range of therapeutic areas, including cancer, cardiovascular disease, inflammatory conditions and more.
Under Albert's leadership, Pfizer also has further strengthened its commitment to Environmental, Social and Governance (ESG) principles. This includes issuing the biopharmaceutical industry's first Sustainability Bond addressing capital investments in both environmental and social initiatives; launching the company's first ESG report; and completing an extensive priority issue assessment to confirm where and how Pfizer can have the greatest long-term impact.
Albert is a Doctor of Veterinary Medicine and holds a Ph.D. in the Biotechnology of Reproduction from the Veterinary School of Aristotle University. In January 2022, he was named the 2022 Genesis Prize Laureate in recognition of his leadership during the pandemic. In 2021, he was named CEO of the Year by CNN Business, included in Insider Magazine's Most Transformative CEOs list, and inducted into the Crain's New York Business 2021 Hall of Fame. That same year, he received the Appeal of Conscience Award in recognition of his extraordinary leadership in service of the global community and The Atlantic Council's Distinguished Business Leadership Award for his and Pfizer's work on the COVID-19 vaccine. He is on the executive committee of The Partnership for New York City, a vice president of the International Federation of Pharmaceutical Manufacturers & Associations, a director on multiple boards – Pfizer Inc., The Pfizer Foundation, PhRMA and Catalyst – and a Trustee of the United States Council for International Business. In addition, Albert is a member of the Council on Foreign Relations, the Business Roundtable, the Business Council and the New York City Mayor's Corporate Council.
Hon. Eric L. Adams
Mayor of New York City
Mayor Eric Adams has dedicated his life to giving back to his city and giving a voice to a diverse coalition of working families in all five boroughs. Born and raised in Brownsville, Brooklyn, Adams first served the city by joining the NYPD, after being a victim of police brutality as a young man himself. While in the NYPD, he fought for change by becoming an outspoken advocate for reform — co-founding the group "100 Blacks in Law Enforcement Who Care." After retiring from the NYPD at the rank of captain, he continued his career in public service by running for State Senate, representing central Brooklyn. Adams was elected Brooklyn borough president in 2013, becoming the borough's first Black leader. In 2021, Adams was elected mayor, on the agenda of improving public safety, growing the economy, reducing inequality, and building a stronger, healthier city for all New Yorkers.
Doron Almog
Major General (Res.), Chairman of the Executive of The Jewish Agency for Israel
Doron Almog, the Chairman of the Executive of The Jewish Agency for Israel, has a storied history as a leader in the IDF and as a social activist. In 2016 he received the Israel Prize, the country's highest honor for lifetime achievement.
Doron excelled in his service in the IDF's most elite units, and was a leader in many of Israel's battles, ultimately rising to the position of Commander-in-Chief of the Israeli Southern Command. Along the way he led an operational task force against the terrorists who murdered the Israeli Olympics team in 1973; commanded the first task force to land in the 1976 Entebbe rescue mission; commanded a number of clandestine missions to bring Jews from Ethiopia to Israel, as well as commanded a company during the Yom Kippur War, the war during which his brother was tragically killed; and an elite paratroopers brigade during the first Lebanon War.
Upon retirement from the IDF, Doron established the Adi Negev-Nahalat Eran residential and outpatient rehabilitation center for children, teens and young adults with severe disabilities (formerly called ALEH) – named after his son Eran z"l. The center was the first such rehabilitation facility in the Negev, and is a pioneer in opportunities for Israeli youth with intellectual and developmental disabilities.
Doron has also served on councils, committees and boards that serve a wide range of goals and populations, among them the Society for the Protection of Nature in Israel, the economic development of the Bedouin community in the Negev, a scholarship fund for former lone soldiers, and more. In recognition of his contributions to society, 15 organizations and businesses have bestowed upon him various prizes and awards.
Major General Almog holds an MA in International Relations from Haifa University and an MBA from Tel Aviv University. He is a former Senior Research Fellow at Harvard, and has published numerous books and studies in the areas of security and strategy.
Geraldine Acuña-Sunshine
ADL National Board Member
Geraldine Acuña-Sunshine is President of the Sunshine Care Foundation for Neurological Care and Research, an international non-profit organization dedicated to finding innovative ways of delivering free clinical and neurological care to indigent patients in rural areas of Asia. A strong patient advocate, Geraldine's work has facilitated international collaborations in the fields of medicine, public health, and science to find effective therapies for neurodegenerative diseases, resulting in cross-collaborations among top scientists at Harvard, Yale, MIT, and other preeminent institutions worldwide. She is also Co-Founder of the Collaborative Center for X-Linked Dystonia Parkinsonism at the Massachusetts General Hospital.
Additionally, Geraldine has served for over 13 years as Senior Counsel in alternative investments for Bracebridge Capital in Boston. She holds the position of Overseer on the Harvard University Governing Boards, Board Member of the Massachusetts General Hospital President's Council, Board Member of the Combined Jewish Philanthropies of Greater Boston, Co-Chair of the Harvard Kennedy School Fund Executive Council, Member and Former Co-Chair of the Harvard College Fund Executive Committee, Co-President of the Harvard Club of the Philippines, Board Member of The Rashi School, and Board Member of the Women's Foundation of Boston.
Geraldine is a proud supporter of ADL and its mission to stop the defamation of the Jewish people, and to secure justice and fair treatment to all. In 2018, she received The ADL Woman of Valor Award for her work on behalf of ADL in the New England region.
Jasmine Beroukhim
UCLA Student; President of Bruins for Israel and Chair of Hillel International: Israel Leadership Network
Jasmine Beroukhim is a senior at UCLA. Intrigued by patterns of human behavior she is actively pursuing a major in Linguistics and Psychology. Jasmine has demonstrated her pride in her Judaism and Israel throughout her life and has dedicated her collegiate career towards impassioned Israel activism. She has participated in the March of the Living, Israel exchange programs, and has joined various Jewish and pro-Israel clubs on campus. Before attending UCLA, Jasmine attended UC Davis for two years where she served on the executive board of Aggies for Israel. She is an active member of Hillel and currently serves as the Chair of the Hillel International: Israel Leadership network, and is President of Bruins for Israel at UCLA. Jasmine is also a part of the UCLA Younes and Soraya Nazarian Center for Israel Studies. Jasmine's focus is to center the forging of Jewish and non-Jewish coalitions as a means of broadening allyship and understanding across organizations.
Juju Chang
Co-Anchor, ABC News' "Nightline"
Juju Chang is an Emmy® Award-winning co-anchor of ABC News' "Nightline". She also reports regularly for "Good Morning America" and "20/20." Chang reported on the recent rise of hate crimes toward the Asian American and Pacific Islander (AAPI) community as anchor of the ABC News Live special "Stop The Hate: The Rise In Violence Against Asian Americans" and the "20/20" special "Murder In Atlanta" following the Atlanta mass shooting.
Chang has been recognized for her in-depth personal narratives set against the backdrop of pressing national and international news. Her recent reports include a critical examination of the controversial Migrant Protection Protocols (MPP) known as the "Remain in Mexico" immigration policy. The story was told through the eyes of one pregnant woman and her family among the 60,000 asylum seekers camped for months along the Rio Grande. Chang's award-winning report on violence against transgender women of color across the country caps a series of her stories on LGBTQ+ issues. Chang won a GLAAD award for her story on the 25th anniversary of Matthew Shepard's murder and the legacy his parents have built in his honor. Chang's exclusive television interview with transgender solider Chelsea Manning, after seven years in prison, explored issues of national security leaks, medical treatment for incarcerated transgender people and LGBTQ+ military service.
Chang has covered the major breaking news for decades for ABC News, including the extensive COVID-19 science and the fallout on hospital ICU's, health care and essential workers. Chang covered Superstorm Sandy, the Orlando nightclub massacre and the Boston Marathon bombing.
She has traveled around the world to report on global issues and gender-based violence, including a trip through Central Africa on the front lines against Boko Haram and #bringbackourgirls. She traveled to Honduras for "Femicide: the Untold War," an eye-opening look at rampant violence against women.
Chang has profiled newsmakers like Facebook COO Sheryl Sandberg, former Vice President Joe Biden and Oprah Winfrey as well as entertainers like Chris Pratt, Channing Tatum, Tom Hanks and Nicki Minaj. Her extensive feature reporting covers parenting dilemmas, digital addictions and social media moguls like Dude Perfect and Kendall Jenner.
A former news anchor for "Good Morning America," Chang joined ABC News just after college as an entry-level desk assistant in 1987 and rose to become a producer for "World News Tonight." After reporting for KGO-TV in San Francisco and the ABC News affiliate service NewsOne in Washington, D.C., she co-anchored the overnight show "World News Now." Chang's work has been recognized with numerous awards, including multiple Emmy's, Gracie's, a DuPont, a Murrow and Peabody awards. In 2017, she was honored with the Lifetime Achievement Award at the Front Page Awards.
Born in Seoul, South Korea, and raised in Northern California, Chang graduated with honors from Stanford University with a Bachelor of Arts in political science and communication. She is married to WNET president and CEO Neal Shapiro and, together, they have three sons. Chang is a member of the Council on Foreign Relations and a founding board member of the Korean American Community Foundation.
Liz Cheney has served as Wyoming's lone member of Congress in the U.S. House of Representatives since 2016.In addition to sittingon the House Armed Services Committee, Cheney serves as the Vice Chair for the House Select Committee to Investigate the January 6th Attack on the United States Capitol.Prior to her election to Congress, Cheney worked at theUnited States Agency for International Development (USAID) during the first Bush Administration where she promoted democracy across theworld including in Kenya, the Soviet Union, Czechoslovakia, and a number of other countries. She thenpracticed law at White & Case and at the International Finance Corporation before returning to public service during the second Bush Administration wheresheworked at the State Department as a Deputy Assistant Secretary of State and Principal Deputy Assistant Secretary of State for the Middle East. A specialist in national security and foreign policy, she was also a Fox News analyst, and is the co-author –along with her father, former Vice President Dick Cheney –of "Exceptional: Why The World Needs a Powerful America."Cheney received an undergraduate degree from Colorado College and a law degree from the University of Chicago. She and her husband Phil Perry have five children and live in Wilson, Wyoming.
Michael Eric Dyson
Distinguished University Professor at Vanderbilt, Bestselling Author, and Preacher
Michael Eric Dyson is one of the nation's most renowned professors, gifted writers, inspiring preachers, knowledgeable lecturers, and prominent media personalities. As a teacher who earned a PhD in Religion from Princeton University, Dyson has taught at some of the nation's most distinguished universities, including Brown, UNC Chapel Hill, Columbia, DePaul, the University of Pennsylvania, and Georgetown University. He is presently Distinguished University Professor of African American and Diaspora Studies, College of Arts & Science, and Distinguished University Professor of Ethics and Society, The Divinity School, and NEH Centennial Chair at Vanderbilt University. Dyson is one of America's premier public intellectuals and author of over 25 books, including seven New York Times bestsellers. Dyson's esteemed literary output won him the 2020 Langston Hughes Medal, which in the past was awarded to James Baldwin, Toni Morrison, Maya Angelou, and August Wilson. Dyson has also won an American Book Award, a Southern Book Award, and two NAACP Image Awards.
Dyson has written bestselling volumes on Martin Luther King, Jr., Malcolm X, 2Pac, Marvin Gaye, Bill Cosby, and Barack Obama. Among his notable publications are Reflecting Black: African American Cultural Criticism, his pioneering book of Black cultural studies, I May Not Get There With You: The True Martin Luther King, Jr., his first book on the civil rights icon that probed his radical dimensions, Holler if You Hear Me: Searching for Tupac Shakur, which, according to Publisher's Weekly helped to prove that hip hop books are commercially viable, and Is Bill Cosby Right? Or Has the Black Middle Class Lost Its Mind? which helped to renew a conversation on class in Black America. Dyson's book on Cosby, and his popular volume, Why I Love Black Women, both won prestigious NAACP Image Awards for nonfiction.
Dyson's New York Times bestselling The Black Presidency: Barack Obama and the Politics of Race in America, has been described by the New York Times as "an interpretive miracle" and was a finalist for the prestigious 2016 Kirkus Prize. His New York Times bestselling Tears We Cannot Stop: A Sermon to White America, was called by the New York Times, "one of the most frank and searing discussions on race…a deeply serious, urgent book, which should take its place in the tradition of Baldwin's The Fire Next Time and King's Why We Can't Wait." The book won the 2018 Southern Book Prize. Dyson's Come Hell or High Water: Hurricane Katrina and the Color of Disaster won the American Book Award. Dyson's New York Times bestseller What Truth Sounds Like: RFK, James Baldwin and Our Unfinished Conversation on Race in America, has been called by Kirkus Review "an incisive look at the role of politicians, artists, intellectuals, and activists in confronting racial injustice and effecting change," and an "eloquent response to an urgent – and still-unresolved – dilemma." The book was named by the Washington Post as one of the "50 notable works of nonfiction in 2018."
Dyson's book, JAY-Z: Made in America, was also a New York Times bestseller. The Washington Post, (which named the book one of the 50 notable works of nonfiction in 2019), said that the "eminent cultural critic delivers a fleshed-out portrait of one of the country's biggest rappers – and one of its biggest self-made men," and that Dyson "writes with the affection of a fan but the rigor of an academic." The book won Dyson an African American Literary Award as "Author of the Year." In December 2020, published Long Time Coming: Reckoning with Race in America, which Robin DiAngelo calls a "searing cry for racial justice from one of our nation's greatest thinkers and most compelling prophets." Kirkus Review says it is a "sweeping overview of racism in America" and a "timely, fervent message from an important voice," while Publishers Weekly says that it is "[r]ich with feeling and insight, this elegiac account hits home."
Dyson's book Entertaining Race: Performing Blackness in America, was published in November 2021. Kirkus Review says, "Dyson writes with a broad, well-learned view of Black history" in what it concludes is a "thoughtful, elegantly argued contribution to the literature of Black lives in America." Publisher's Weekly says that "Dyson maintains a firm grip on the cultural moment and offers razor-sharp insights into American history, politics, and art. This is a feast of insights." The New York Times says that "Dyson's work clearly comes from a deep well of love — for his country, for his people and for the intellectual and cultural figures he admires…Known for extemporizing full speeches and sermons without notes, Dyson plays in the space between preacher and poet…There is also a stylistic performance taking place within the pages of the book: that of the public Black intellectual demonstrating that he is erudite yet still hip, referencing philosophers and theorists like Kant, Derrida and Foucault while also name-checking rappers like Nas and Jay-Z….Dyson's fans may relish…his more signature style, full of the alliteration and anaphora that mark the best of Black oratory and written word." The book was named an Amazon editor's pick for best books in November, a Kirkus Review best book of the year, and a Kirkus Review best book on race in 2021.
Dyson's most recent book, Unequal: A Story of America, published in May 2022, is a volume for young readers penned with renowned writer and editor Marc Favreau. Publishers Weekly says that this "searing look at attempts to block students 'from learning the truth of inequality in the United States' encourages readers to acknowledge the deep-seated presence of structural racism in American. A must-read and must-teach." And Kirkus Review says that this "accessible, riveting collection will inspire readers to claim responsibility for helping to ensure that the U.S. one day lives up to its most ethical professed ideas."
As a preacher and sometime pastor for the last 40 years, Dyson – who was licensed and ordained at Detroit's historic Tabernacle Missionary Baptist Church under the legendary pastoral ministry of Dr. Frederick Sampson – has mounted many of the nation's most noted pulpits to deliver sermons, from Manhattan's The Riverside Church to Brooklyn's Concord Baptist Church of Christ, from Dallas's Friendship West Baptist Church to Richmond's St. Paul Baptist Church, from Harlem's First Corinthian Baptist Church to Memphis' Christ Missionary Baptist Church, and from Harlem's Abyssinian Baptist Church to Detroit's Hartford Memorial Baptist Church, and his present home church, the Alfred Street Baptist Church in Alexandria, Virginia.
Dyson has lectured across the country, and around the world, in many of the best colleges and universities, and in public theaters and auditoriums, and for many corporations and unions. He has also served for the last 30 years as a journalist, media commentator and host, on every major radio and television show, from NPR's Morning Edition, The Takeaway, and Fresh Air with Terry Gross, to television's Meet the Press, Face the Nation, Today Show, Good Morning America, and Real Time with Bill Maher. Dyson has served as a columnist for the Chicago Sun-Times, and as a contributing opinion writer for the New York Times, and a political analyst for MSNBC. Dyson has also frequently appeared on CNN and Fox News to offer political and cultural analysis. Dyson has even found time to make guest appearances on scripted cable and network television programs such as Soul Food, The Game and Black-ish. While feminist author Naomi Wolf calls Dyson "the ideal public intellectual of our times," writer Nathan McCall captures it best when he says that Dyson "is a street fighter in suit and tie."
Dr. Miriam F. Elman
Executive Director, Academic Engagement Network (AEN)
Dr. Miriam F. Elman has served as Executive Director of the educational nonprofit Academic Engagement Network since 2019. From 2009-2022 she was an Associate Professor of Political Science at Syracuse University, where she held the title of Robert D. McClure Professor of Teaching Excellence at the Maxwell School of Citizenship & Public Affairs. An award-winning scholar and teacher, Elman has edited and co-edited six books and a number of special issues for academic journals, including Israel Studies. She is the author of over 70 peer-reviewed journal articles and book chapters on topics related to contemporary antisemitism, academic freedom and campus free expression, peace and conflict resolution, religion and politics in Israel, and the Israeli-Palestinian conflict. Elman received her BA from the Hebrew University of Jerusalem and her M.Phil. and Ph.D. from Columbia University. She has held pre- and post-doctoral fellowships at the Belfer Center for Science and International Affairs, Harvard Kennedy School and was a tenured member of the faculty at Arizona State University before moving to Syracuse. Elman has delivered hundreds of guest lectures in her areas of expertise and has been frequently featured in Haaretz, The Jerusalem Post, The New York Times, The Times of Israel, Washington Post, Inside Higher Ed, The Chronicle of Higher Education, The Washington Examiner, JNS, Jewish Journal, JWeekly and The Forward, among other media outlets. In recognition of her work, in 2018 The Algemeiner listed her among the top 100 people worldwide who are positively influencing Jewish life.
Fernando Lottenberg
OAS Commissioner to Monitor and Combat Anti-Semitism
FERNANDO K. LOTTENBERG, a lawyer in São Paulo, Brazil, is the first Commissioner to Monitor and Combat Antisemitism of the Organization of American States – OAS.
A graduate from University of São Paulo Law School, where he got his Bachelor, LL.M and Ph.D degrees, Mr. Lottenberg was a Fulbright Fellow at the Lyndon B. Johnson School of Public Affairs in Austin, Texas.
Fluent in English, French, Italian and Spanish, besides Portuguese, he has been a member of Boards and Committees at insurance companies, hospitals, museums and other companies and organizations.
A former President of the Brazilian Jewish Confederation – CONIB (2014/2020), he is the Chairman of the Executive Committee of the Memorial Foundation for Jewish Culture, a Member of the Board of Trustees of Billa/AJC Institute for Latino and Latin American Affairs and of the Board of International Relations of Sao Paulo State Government.
He was awarded the prize of Merit of the Legal Profession, given by Ordem dos Advogados do Brasil (Brazilian Bar Association).
Boris Lozhkin
President, Jewish Confederation of Ukraine
Boris Lozhkin is a Ukrainian entrepreneur, philanthropist and author.
He founded a small media company in 1994, eventually growing it into one of the largest multimedia businesses in Eastern Europe. UMH Group's portfolio encompassed internet, radio, and print, including the local rights to Forbes and Vogue. It was the first and only Ukrainian media group to be listed on the Frankfurt Stock Exchange. The company, which had been valued at around $400 million, was sold in 2013.
After the 2014 Ukrainian Revolution of Dignity that led to the ousting of the former President, Boris decided to serve his country for a two-year period. With the need of both his business acumen and managerial experience, he was appointed Head of the Presidential Administration.
In 2016, Boris resumed his entrepreneurial activities, and expanded his philanthropic efforts. He has been focusing high-growth investments in Ukraine and internationally. He also served for a year as the pro bono Secretary of the National Investment Council to attract foreign investment in Ukraine.
Boris has a long history of giving back to the community through his charitable foundation, which focuses on helping children and the elderly, as well as the arts. He co-chaired the committee for organizing the 75th Anniversary of the Babi Yar tragedy. Boris was elected President of the Jewish Confederation of Ukraine in 2018, and appointed Vice-President of the World Jewish Congress.
He is an accomplished author, having written three books, the latest being "The Fourth Republic. Why Europe needs Ukraine, and Why Ukraine needs Europe?".
Boris is married to Nadia Shalomova, and they have one daughter.
Carly Maisel
Global CEO, Kirsh Foundation
Carly Maisel is the Global CEO of the Kirsh Foundation. The Foundation works to build a better society by lifting people up, helping them to be self-sufficient and building culturally rich and tolerant communities. Notable initiatives include Shine A Light, raising awareness about antisemitism in the United States and Canada; increasing access to solar power and clean water in sub-Saharan Africa; microfinance programs in Israel; and bridge-building efforts to bring together partners across cultures and geographies.
Carly has served as a trusted senior advisor to global leaders in philanthropy, business, governance and advocacy. Prior to joining Kirsh Philanthropies, Carly served as Director of Communications and Philanthropy at the Tamares Group; Head of Communications at Britain Israel Communications and Research Centre (BICOM); and Public Affairs Advisor to Israeli Ambassador Ron Prosor at the Israeli Embassy in the UK.
Carly serves on the Advisory Board of the Community Security Service (CCS) which focuses on efforts to strengthen the security of the Jewish Community in America; on the Board of Israel-based start-up Dreame; and as co-chair of the Advisors' Committee for UJIA's Social Impact Investment Initiative (Si3).
Carly is a graduate of the Harvard Business School's Program for Leadership Development and holds a BA in Politics and International Relations from the University of Nottingham.
Ruth Marcus
Associate Editor, The Washington Post
Ruth Marcus is an associate editor at The Washington Post. I addition to serving on the editorial board, she writes a weekly opinion column centered on topics at the center of the national debate, particularly the Supreme Court. After ten years as a columnist, Marcus was named deputy editorial page editor in 2016, helping her to grow the Opinion section's range of commentary and break ground in the new formats such as long-form essays, audio, and video.
She joined The Washington Post in 1986, covering campaign finance, the Justice Department, the Supreme Court and the White House as a reporter. She served as deputy national editor from 1999 through 2002 before joining the editorial board in 2003. Marcus was a finalist for the Pulitzer Prize in Commentary in 2007. She is the author of "Supreme Ambition" which documents Republicans' thirty-year effort to gain a conservative majority in the Supreme Court.
She is a graduate of Yale College and Harvard Law School.
Abigail Pogrebin
Moderator, Journalist and Author
Abigail Pogrebin is the author of "Stars of David: Prominent Jews Talk About Being Jewish" and "My Jewish Year: 18 Holidays, One Wondering Jew," which was a finalist for a National Jewish Book Award. She has written for The Atlantic, New York Magazine and other publications, and wrote a series for The Forward called "Still Small Voice" —interviewing 18 clergy and scholars about their own faith, which received recognition from The Religion News Association and the American Jewish Press Association in 2021. A former Emmy-nominated producer for 60 Minutes, she is a co-host for JBS' "In the Spotlight," and moderates public interviews for the Manhattan JCC, the Streicker Center, the Shalom Hartman Institute, and AJC. Abby is a past president of Central Synagogue in Manhattan and sits on The Shalom Hartman Board, AJC's Muslim Jewish Advisory Council and Yale University's Hillel Board.
Eugene Robinson
Columnist and Associate Editor, The Washington Post
Eugene Robinson
Pulitzer Prize-winning Columnist, The Washington Post and Political Analyst, MSNBC
Eugene Robinson uses his twice-weekly column in The Washington Post to pick American society apart and then put it back together again in unexpected and revelatory new ways. To do the job, he relies on a large and varied tool kit: energy, curiosity, elegant writing and the wide-ranging experience of a life that took him from childhood in the segregated South—on what they called the "colored" side of the tracks—to the heights of American journalism. His remarkable story-telling ability has won him wide acclaim, most notably as the winner of the 2009 Pulitzer Prize for his commentary on the 2008 presidential race that resulted in the election of America's first African-American president.
In his three decades at The Washington Post, Robinson has been city hall reporter, city editor, foreign correspondent in Buenos Aires and London, foreign editor and assistant managing editor in charge of the paper's award winning Style section. He has written books about race in Brazil and music in Cuba, covered a heavyweight championship fight, witnessed riots in Philadelphia and a murder trial in the deepest Amazon, sat with presidents and dictators and the Queen of England, thrusted and parried with hair-proud politicians from sea to shining sea, handicapped three editions of American Idol, acquired fluent Spanish and passable Portuguese and even, thanks to his two now-grown sons, come to an uneasy truce with hip-hop culture.
He saw, long before the states were split into red and blue, that politics and culture are always intertwined. He sees how the great trends that are reshaping our society are also reshaping our neighborhoods, our families, ourselves. Immigration, for example, is far more than a tally of how many people moved from somewhere else to America. It's also the story of a changing inner-city block that rises or sinks as newcomers arrive. It's the story of how the grammar and syntax of a new hybrid language are forged in basketball or soccer games at the local playground. It's the story of a woman, all but cloistered in her home country, who walks down a public street for the first time in her life without a veil. Or the story of a man, raised in society where machismo still rules, learning for the first time to regard his wife as a breadwinner, perhaps eventually as an equal.
Using the old-fashioned instincts and habits of a reporter, Robinson goes out and finds these stories. He sees them as the foundation that supports his provocative opinions—and as building blocks that can be used to assemble the larger narrative of today's America.
Robinson was born and raised in Orangeburg, SC. He remembers the culminating years of the Civil Rights Movement—the "Orangeburg Massacre," a 1968 incident in which police fired on students protesting a segregated bowling alley and killed three unarmed young men, took place within sight of his house just a few hundred yards away. He was educated at Orangeburg High School, where he was one of a handful of black students on the previously all white campus; and the University of Michigan, where during his senior year he was the first black student to be named co-editor-in-chief of the award-winning student newspaper, The Michigan Daily.
He began his journalism career at The San Francisco Chronicle, where he was one of two reporters assigned to cover the trial of kidnapped newspaper heiress Patricia Hearst, which arguably set the pattern for all the saturation-coverage celebrity trials that have followed. F. Lee Bailey, at the time the most celebrated lawyer in America, was lead counsel for the defense. He lost the case, which taught Robinson a valuable lesson he has never forgotten: Reputation and performance are two different things.
Robinson joined The Washington Post in 1980 as city hall reporter, covering the first term of Washington's larger-than-life mayor, Marion Barry. For the first time since Orangeburg, race became a dominant issue in Robinson's life—as city hall reporter, he was the de facto emissary of a powerful white institution, The Washington Post, to an ambitious, race-conscious, black-run government of a majority-black city. There he learned another important lesson: Man-in-the-middle is never a comfortable role, but sometimes it's a necessary one.
Robinson became an assistant city editor in 1981, and in 1984 was promoted to city editor, in charge of the paper's coverage of the District of Columbia. During the 1987-88 academic year, on leave from The Post, Robinson was a Nieman Fellow in Journalism at Harvard University. He began studying the Spanish language—he had always promised himself that if he ever had a year off he would learn Spanish, since that would be useful for any journalist in a nation where immigration from Latin America was already gathering steam. Study of the language quickly led to courses on Latin American literature, history and politics.
On his return to the paper he was named The Post's South America correspondent, based in Buenos Aires, Argentina, a post he held from 1988-1992 (which let him cover the trial in Amazon and also research his first book, the one about Brazil, Coal to Cream: A Black Man's Journey Beyond Color to and Affirmation of Race, published in 1999). For the subsequent two years, he was London bureau chief (affording him the opportunity to sit in one of the gilded state rooms of Buckingham Palace as Queen Elizabeth II committed the investiture of a new crop of knights and ladies). In February 1994, Robinson returned to Washington to become The Post's foreign editor. That same year he was elected to the Council of Foreign Relations.
In January 1999, Robinson became an assistant managing editor of The Post in charge of the Style section—where he learned that hip-hop and American Idol are as relevant to people's lives, in their way, as the "serious" news that gets reported on the front page. His appointment as associate editor and columnist took place January 1, 2005.
In 2010, Robinson was elected to the Pulitzer Prize Board. He is a member of the National Association of Black Journalists and the NABJ Hall of Fame. His second book, Last Dance in Havana: The Final Days of Fidel and the Start of the New Cuban Revolution—an examination of contemporary Cuba, looking at the society through the vibrant music scene—was published in 2004. His latest book, Disintegration, was released in October 2010. In it, Robinson discusses the disintegration of the black community into four distinct sectors—and the implication for policies such as school reform, urban renewal and affirmative action.
Robinson is a regular contributor to MSNBC. In April 2017, he was elected to a one-year term as Chairman of the Pulitzer Prize Board. He lives in Arlington, Virginia with his wife, Avis, an artist and collector.
David Schwimmer
Actor, Director
David Schwimmer is an accomplished actor, director and producer.  He is the co-founder of the Lookingglass Theatre Company in Chicago, a recipient of the Tony Award for Best Regional Theatre now celebrating its 35th Anniversary Season.  His many television and film acting credits include the hit comedy series Friends, for which he received his first Emmy Award nomination, American Crime Story: The People v. O.J. Simpson for which he received a second Emmy nomination, Band of Brothers, Curb Your Enthusiasm, Madagascar I, II & III, Six Days Seven Nights, Apt Pupil, The Pallbearer, Duane Hopwood, The Iceman, The Laundromat and most recently Extrapolations for Apple TV+ and Intelligence for Peacock/Sky TV.
For almost three decades, David has been dedicated to raising public consciousness about rape and sexual harassment as a member of the Board of Directors of The Rape Foundation in Santa Monica which provides comprehensive, state-of-the-art treatment for child and adult victims of rape and sexual assault,as well as innovative prevention and education programs. Inspired by the many child victims and parents he met through his work at the Foundation and his friendship with the FBI agents who hunt internet predators, David developed and directed the feature film Trust starring Clive Owen, Catherine Keener and Viola Davis.
In 2018, six months prior to the launch of the #MeToo movement, David partnered with the writer/director Sigal Avinto produce a series of six short films about Sexual Harassment. These provocative films demonstrated a range of power dynamics in various places of work and featured some of the industry's top acting talent. David partnered with RAINN, the NWLC and the Ad Council to launch a campaign called #ThatsHarassment in 2019 to persuade the major television networks and streamers to broadcast the short films for the purpose of education and activism. In addition, edited versions ran in New York City and Chicago Taxi TV screens for a year raising further awareness. The films continue to be licensed to hundreds of companies, as well as the State of California as part of mandatory employee sexual harassment training.
David is a graduate of Northwestern University and resides in New York.
Bret Stephens
Opinion Columnist, The New York Times
Bret Stephens is an opinion columnist for The New York Times and editor-in-chief of Sapir (sapirjournal.org), a new quarterly dedicated to exploring issues of Jewish concern. He previously worked as foreign-affairs columnist for The Wall Street Journal and as editor-in-chief of The Jerusalem Post. Among his many prizes and distinctions are the 2013 Pulitzer Prize for distinguished commentary, the 2019 Ellis Island Medal of Honor, and three honorary doctorates. In May 2022, the government of Russia banned him for life from visiting that country.
He was raised in Mexico City and educated at the University of Chicago and the London School of Economics, and lives with his family near New York City.
Jay Sures
Vice Chairman of United Talent Agency and Regent of the University of California
Jay Sures is Vice-Chairman and one of the three managing directors who run and oversee all aspects of leading global entertainment company, United Talent Agency (UTA). Spanning five offices with nearly 2000 employees worldwide, Mr. Sures oversees the agency's television, news, broadcasting, speakers, and cultural leadership divisions. He has been with the company since its inception in 1991.
Mr. Sures led UTA's emergence as the market leader in news and broadcast representation. UTA News & Broadcast now represents many of the most prominent and respected news anchors and media personalities in the business today. For his career work as a multi dimensional television representative, he was inducted into the Broadcasting & Cable Hall of Fame in 2016.
In March of 2020 he was appointed to the University of California Board of Regents by Governor Gavin Newsom to a term ending in 2032.  He was unanimously confirmed by the California State Senate shortly thereafter.   He currently is the Chairman of the National Laboratories Committee having direct oversight over three Department of Energy laboratories – Los Alamos, Livermore, and The Berkeley Laboratories.  In addition, he chairs the Audit and Compliance Committee and is the vice chairman of the Health Services Committee.
Currently Sures serves as a special advisor to Los Angeles Police Department Chief Michael Moore in the areas of media and communication.  He also sits on the LAPD's Foundation Board of Directors.
Mr. Sures formerly served as Vice Chairman of the UCLA Comprehensive Cancer Center Foundation and was awarded with their Humanitarian of the Year Award in 2007. He co-founded the UTA Charitable Foundation and is the former Vice Chairman and Treasurer of the Entertainment Industry Foundation which founded the "Stand up to Cancer" Brand.  In 2014, Mr. Sures was honored at Chrysalis' Annual Butterfly Ball, which recognizes entertainment professionals for their creative excellence and philanthropic endeavors. That same year he was appointed to and served on the Television Academy's Executive Committee.  In 2022, he was awarded the International Radio and Television Society's annual Mentorship Award for his longtime commitment to Mentorship.
Sures has three daughters and is engaged to be married to his longtime partner Linda Nyvltova.  He earned his B.A. in Economics from UCLA and is an active FAA instrument rated pilot in his spare time.
Christopher Wray
FBI Director
Christopher Wray became the eighth Director of the FBI on August 2, 2017.Mr. Wray was born in New York City. He graduated from Yale University in 1989 and earned his law degree from Yale Law School in 1992. He then clerked for Judge J. Michael Luttig of the U.S. Court of Appeals for the Fourth Circuit. In 1993, he began working in private practice in Atlanta, Georgia.Mr. Wray began his Department of Justice career in 1997 as an assistant U.S. attorney for the Northern District of Georgia, where he prosecuted cases ranging from public corruption to gun trafficking and financial fraud. In 2001, he joined the Office of the Deputy Attorney General, where he served as associate deputy attorney general and then principal associate deputy attorney general, with oversight responsibilities spanning the full Department. In 2003, Mr. Wray was nominated by President George W. Bush to serve as assistant attorney general for the Criminal Division. In addition to overseeing criminal matters, Mr. Wray played a key role in the evolving national security mission of the Department. He also served on the President's Corporate Fraud Task Force and supervised the Enron Task Force and other major national and international fraud investigations. At the conclusion of his tenure, Mr. Wray was awarded the Edmund J. Randolph Award, the Department of Justice's highest award for leadership and public service.After leaving the Department of Justice in 2005, Mr. Wray returned to private practice at the law firm King & Spalding, where he chaired the Special Matters and Government Investigations Practice Group.
Marie van der Zyl
President of the Board of Deputies of British Jews
Marie van der Zyl was elected President of the Board of Deputies of British Jews in May 2018.She became a Deputy is 2012 and was elected Vice President in 2015, where she served as Chair of the Defense Division. Since 2015, she has played a crucial part in the fight against antisemitism in the Labour Party. Her quote, labelling the Chakrabarti report as a "whitewash", was carried widely across national media. Marie was at the forefront of the campaign against the so-called "cabrank" policy, by which the Inner North London Coroner delayed the release of bodies to Jewish families. The High Court ruled that this policy was discriminatory. She has been a strong advocate for the adoption of the IHRA definition of antisemitism, including negotiating with King's College London which resulted in its adoption of the IHRA definition. She has energetically pursued interfaith relations with Britain's faith communities and has also led the campaign against the persecution of the Uyghur Muslims. Marie is very passionate about youth engagement and future leadership development. Marie, who represents Jewish Lads and Girls Brigade, has two daughters. In her professional life she is a solicitor specializing in employment equalities law and a partner at INCE GD.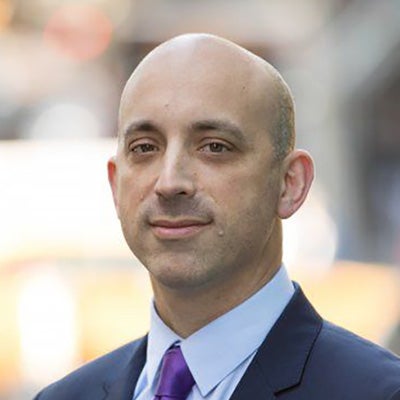 Jonathan Greenblatt
CEO and National Director, ADL
Jonathan Greenblatt is the CEO of ADL (Anti-Defamation League) and its sixth National Director. As chief executive of ADL, Jonathan leads all aspects of the world's leading anti-hate organization. He is an accomplished entrepreneur and innovative leader with deep experience in the private, public and nonprofit sectors.
Since becoming CEO in July 2015, Greenblatt has modernized ADL while refocusing it on the mission it has had since its founding in 1913: to fight the defamation of the Jewish people, and tosecure justice and fair treatment to all.
Under Greenblatt, ADL has modernized its operations, innovated its approaches to counter antisemitism from all sides and enhanced its efforts to combat extremism in all forms. During his tenure ADL rebooted its Center on Extremism that analyzes and monitors extremists and hate groups; launched "Never Is Now" the largest annual convening in the world focused on antisemitism and hate; created the Center for Technology and Society in Silicon Valley to fight the rising tide of online hate and harassment; partnered with the Aspen Institute to launch the Civil Society Fellowship, an innovative program that builds cohorts of emerging leaders across a continuum of ideology and identity; developed the Sports Leadership Council to engage athletes, teams and leagues to confront bigotry and discrimination more effectively; and executed Stop Hate for Profit, the successful campaign that organized businesses, celebrities, nonprofits and policy makers to fight the rampant racism, antisemitism and extremism on Facebook.
Jonathan serves on numerous corporate and non-profit boards and has been recognized on multiple occasions for his leadership at ADL. He has been named by The NonProfit Times to its list of Top 50 Nonprofit Leaders from 2016-2020. Recode named Jonathan to its inaugural "Recode 100," a list of the top 100 people in business and technology. He has been named among the Top 50 Most Influential Leaders in the global Jewish community by The Jerusalem Post and as one of the Top 50 Jews to follow on Twitter by the JTA.
Before ADL, Greenblatt served in the White House as Special Assistant to President Obama and Director of the Office of Social Innovation. He came to that role after a long career in business. In 2002, he co-founded Ethos Brands, the business that launched Ethos Water, a premium bottled water that helps children around the world access clean water. Ethos was acquired by Starbucks Coffee Company in 2005. Following the acquisition, Jonathan was named VP of Global Consumer Products at Starbucks and joined the board of the Starbucks Foundation.
In 2009, Jonathan founded All for Good (AFG), the largest database of volunteer opportunities on the Internet. Incubated at Google, AFG developed an innovative strategy to organize the world's volunteer listings. AFG was acquired by Points of Light in 2011. Jonathan also served as CEO of GOOD Worldwide, a diversified media company and as an executive at REALTOR.com, joining the company as a product manager and eventually heading up its consumer products division. REALTOR went public in 1999 (HOMS) and was acquired by News Corp in 2014.
Jonathan has served as an adjunct faculty member at the Anderson School of Management at UCLA and as a senior fellow at The Wharton School of the University of Pennsylvania. He is a Henry Crown Fellow of the Aspen Institute and a member of the Council on Foreign Relations.
Jonathan graduated cum laude with a BA from Tufts University and earned his MBA from the Kellogg School of Management at Northwestern University.
Ben Sax
Chair, Board of Directors, ADL
Ben Sax is the Chair of ADL Board of Directors. In his 25 years of volunteering for ADL, Ben has served in various leadership positions, including Vice-Chair of the Board, National Chair of Development and New York Regional Board Chair. Ben also assisted in a complete revamp of the organization's governance structure to bolster leadership, accountability and transparency to sustain the organization's long-term future.
Ben is a partner at KORE Private Wealth, a multibillion-dollar registered investment advisor that works exclusively with wealthy individuals and their families to help navigate the world around them. Focusing on everything from financial, estate and tax planning to asset allocation and investment, Ben and his team work with clients to achieve their goals through objective thinking and innovative wealth solutions with a mission to educate, inform and help them feel secure in the decisions they make about their financial lives.
He has also taught financial literacy to young adults at several non-profit organizations over the years. Ben has a deep appreciation for the arts, is a graduate of Bowdoin college, has two adult children, two grandchildren and is married to Hollis, a professional photographer.
Amarnath Amarasingam
Assistant Professor, School of Religion, Queen's University
Amarnath Amarasingam is an Assistant Professor in the School of Religion, and is cross-appointed to the Department of Political Studies, at Queen's University in Ontario, Canada. He is also a Senior Fellow with the International Centre for the Study of Radicalisation. His research interests are in terrorism, radicalization and extremism, conspiracy theories, online communities, diaspora politics, post-war reconstruction, and the sociology of religion. He is the author of Pain, Pride, and Politics: Sri Lankan Tamil Activism in Canada (2015), and the co-editor of Stress Tested: The COVID-19 Pandemic and Canadian National Security (2021) and Sri Lanka: The Struggle for Peace in the Aftermath of War (2016). He has also published around 50 peer-reviewed articles and book chapters, has presented papers at over 100 national and international conferences, and has written for The New York Times, The Monkey Case, The Washington Post, CNN, Politico, The Atlantic, and Foreign Affairs. He has been interviewed on CNN, PBS Newshour, CBC, BBC, and a variety of other media outlets. He tweets at @AmarAmarasingam
Amarasingam is an experienced field researcher, having conducted hundreds of interviews for his PhD dissertation on social movement activism, organizational dynamics, and youth identity in the Sri Lankan Tamil diaspora. He also conducted over 50 interviews with former fighters of the Liberation Tigers of Tamil Eelam (LTTE, or Tamil Tigers) throughout the former war zones of Sri Lanka in 2013 and 2014. He has also conducted field research in Syria, Iraq, Morocco, Somalia, Lebanon, and Israel/Palestine. He co-directed a study on foreign fighters in Syria and Iraq, based at the University of Waterloo, for six years during which he conducted numerous social media and in-person interviews with current and former foreign fighters in Syria and Iraq, as well as parents and close friends of those who travelled to fight.
Imam Abdullah Antepli
Associate Professor of the Practice in the Sanford School of Public Policy
Professor Antepli is a globally acknowledged scholar and leader of cross-religious and cross-cultural dialogue in American higher education and in non-profit world. He has built multiple organizations and initiatives to facilitate religious and spiritual life across America's college campuses, sowing seeds of understanding between religions while upholding their cultural integrity and dignity. In July 2019, Antepli joined the Sanford School of Public Policy as associate professor of the practice, with a secondary appointment at the Divinity School as associate professor of the practice of interfaith relations.
From 1996-2003 he worked on a variety of faith-based humanitarian and relief projects in Myanmar (Burma) and Malaysia with the Association of Social and Economic Solidarity with Pacific Countries. From 2003 to 2005 he served as the first Muslim chaplain at Wesleyan University. He then moved to Hartford Seminary in Connecticut, where he was the associate director of the Islamic Chaplaincy Program & Interfaith Relations, as well as an adjunct faculty member.
He previously served as Duke  University's first Muslim chaplain and director of Center for Muslim Life from July 2008 to 2014, and then as Duke's chief representative for Muslim affairs from July 2014 to 2019. He was also the associate director of the Duke Islamic Studies Center from 2014 to 2015. Professor Antepli is also a senior fellow on Jewish-Muslim Relations at Shalom Hartman Institute in Jerusalem, where he founded and co-directs the widely recognized Muslim Leadership Initiative. The NonProfit Times recognized Imam Antepli as one of their Power & Influence Top 50 leaders of 2019, calling him one of the most prominent Muslim leaders in higher education today. As a Muslim-American imam and one of the very few scholars bridging faith, ethics, and public policy, and as someone who was  born in Turkey and lived in three different countries, Antepli offers the academy an important element of intellectual, ethnic, religious and cultural diversity.
Sara Aniano
Disinformation Analyst, Center on Extremism, ADL
Sara joined ADL after conducting scholarly research on QAnon and earning her master's degree in communication from Monmouth University. Her goal is to track false and misleading narratives across various groups and identify those which embolden extremist activity, target vulnerable individuals and threaten the democratic process. From fringe to mainstream media, Sara hopes to shed light on the repercussions of misinformation, disinformation and conspiracy theories, as well as hold accountable those who allow these harmful narratives to spread.
Matthew Berger
Executive Director, Foundation to Combat Antisemitism
Matthew E. Berger is executive director of the Foundation to Combat Antisemitism, which leverages all forms of media to raise awareness and respond to antisemitism while also building familiarity, empathy and understanding toward Jews. The foundation was launched by Robert Kraft in 2019 after he received the Genesis Prize and in response to the rise in antisemitism in the U.S. and around the world, specifically the spread of hateful rhetoric online against the Jewish people. FCAS focuses on providing real-time data and trends to community partners on antisemitism and hate on social media, as well as engaging non-Jews and Jews through its [together beat hate] social media platform.
Before joining FCAS, Berger was Hillel International's Vice President for External Affairs and Campus Preparedness, overseeing programs and supports that addressed antisemitism, anti-Israel activity and security concerns on college campuses around the world. He led teams focused on educating and engaging Jewish students and broader campus communities on Israel and antisemitism, and responding to incidents targeting campus Jewish and pro-Israel communities. He also oversaw Hillel's communications team and served as chief spokesman.
Berger has nearly two decades of experience as a journalist and communications professional, with a focus on politics, Middle East policy and the American Jewish community. He previously served as senior director of communications for a Middle East policy think tank, placing scholarly research in the media and managing communication products and social media, and spent five years as vice president of Dezenhall Resources, a Washington-based crisis communications firm. He worked with clients in the corporate world, non-profit sector and in the Jewish community facing negative media exposure due to lawsuits, government investigations or product recalls. He advised clients on a wide range of media strategy, provided litigation support and trained corporate executives and spokespeople for media appearances, including on "60 Minutes."
Berger was a political reporter for NBC News and National Journal during the 2008 presidential campaign cycle, traveling with several candidates on their planes and buses, shooting video, reporting for blogs and appearing on NBC News and MSNBC. He has also written for the Wall Street Journal, Washington Post, JTA, The Forward and Jerusalem Post.
Berger holds a master's degree in national security policy and a bachelor's degree in political communications, both from the George Washington University in Washington, D.C. He is a former board member of the National Lesbian and Gay Journalists Association and a member of the Jewish Federation of North America's National Young Leadership Cabinet. He resides in Washington, D.C. with his husband, Jeff.
Evan Bernstein
CEO and National Director of The Community Security Service (CSS)
Evan Bernstein is the CEO and National Director of Community Security Service (CSS). He has helped lead its national expansion opening offices in Stamford, New York, Miami and Los Angeles. He also spearheaded national partnership agreements with the ADL and the Secure Communities Network – SCN. Evan came to CSS from the ADL where he was the Vice President of the Northeast Division.
Evan is regularly quoted in news sources that have included CNN, CBS and NBC discussing the need for Jewish led volunteer security teams that work in partnership with private security and local law enforcement. He co-founded the New York City Interfaith Security Council in 2020.  The Algemeiner placed Evan on the 2021 J 100 list of people who positively influence Jewish life globally.
Evan earned a bachelor's degree from Western Connecticut State University and a master's degree from Harvard University.
Elana Broitman
Senior Vice President for Public Affairs, The Jewish Federations of North America (JFNA)
As Senior Vice President for Public Affairs, Elana Broitman leads the Jewish Federations of North America's government advocacy and engagement with all the elements of our civil society, with the goal of helping support vibrant and healthy Jewish life and strong and engaged civic communities. Elana and her family were among the tens of thousands of Jews who fled Soviet Union in the 70's and 80's to escape anti-Semitism. She became engaged in Jewish communal life thanks to the local JCC, Jewish summer camp, and BBYO.  Elana brings her expertise in national security and government affairs to this communal work.  Among other things, Broitman has staffed the U.S. House of Representatives Foreign Affairs Committee, served as Senator Gillibrand's Senior Advisor for National Security, and as Deputy Assistant Secretary of Defense and USAID Senior Rule of Law Advisor.  She worked in the corporate sector and as a lawyer, gaining a strong understanding of the intersection of corporate and nonprofit work.  She spent years as a lay and professional leader in the Jewish community, including as UJA-New York's Senior Vice President, managing government relations and helping to strengthen communal organizations.
Douglas J. Burig
Executive Director of the Middle Atlantic-Great Lakes Organized Crime Law Enforcement Network (MAGLOCLEN)
Douglas Burig is the Executive Director of the Middle Atlantic-Great Lakes Organized Crime Law Enforcement Network (MAGLOCLEN), one of the nation's six Regional Information Sharing Systems (RISS) Centers.  RISS is a congressionally funded program through the U.S. Department of Justice (DOJ), Office of Justice Programs, Bureau of Justice Assistance.  RISS provides secure information and intelligence sharing, investigative support services, and officer safety deconfliction to thousands of law enforcement and criminal justice agencies across the U.S and other countries.
As the MAGLOCLEN Executive Director, Mr. Burig is responsible for the overall operations and management of the center, strategic development, regional and national partnerships, staff development, and a host of other center-specific, regional, and nationwide responsibilities.
Prior to Mr. Burig's appointment as Executive Director, he was a member of the Pennsylvania State Police (PSP) for 25 years, where he served as Director of the Bureau of Criminal Investigation (Major).  He was responsible for statewide oversight of the investigative programs and specialized investigative resources for his agency, including intelligence and counterterrorism, drug enforcement, organized crime, domestic security operations, cybercrimes, marine operations, and all federal task force officers.  Prior to this position, Mr. Burig served in numerous disciplines within the PSP, including patrol; criminal investigations; criminal investigation assessment; the AMBER Alert Program; analytical intelligence as the commander of the state's primary designated fusion center, the Pennsylvania Criminal Intelligence Center; and as Director of the Intelligence Division.  In addition, he served on the state's Type III All Hazards Incident Management Team for seven years.
Mr. Burig earned a master of science degree in the administration of justice and homeland security from Wilmington University and a bachelor of arts degree in political science from Salisbury University.  He is also a graduate of the 255th Session of the Federal Bureau of Investigation (FBI) National Academy. In 2018, Mr. Burig completed the one-year FBI International Leadership in Counterterrorism Program.
Mr. Burig is a member of the U.S. Department of Justice Criminal Intelligence Coordinating Council, the International Association of Chiefs of Police (IACP) and the IACP Police Investigative Operations Committee.  Mr. Burig was a member of the Anti-Defamation League's Law Enforcement Advisory Committee in Philadelphia for seven years.  He formerly served on the Pennsylvania Coroner's Education Board and as the Vice President of the Association of State Criminal Investigative Agencies (ASCIA).  Since 2017, Mr. Burig has been a regular presenter at the FBI National Academy.
Jeremy Burton
CEO of the Jewish Community Relations Council of Greater Boston (JCRC)
Jeremy Burton joined the Jewish Community Relations Council of Greater Boston (JCRC) as Executive Director in October 2011, after playing leadership roles in many Jewish organizations as well as government and political campaigns. Under Jeremy's leadership, JCRC has thrived as a national model for community relations, with a core mission of building a network of Jewish organizations that is a leader in the public square, connected through enduring partnerships beyond our community in service to Jewish concerns and the collective good.
Under his leadership, JCRC spearheaded a Jewish communal response to stand with our immigrant neighbors in the face of detention and deportation by creating a robust interfaith network to provide sanctuary, court accompaniment, pro bono legal assistance and bond funds to targeted immigrants. His vision for American engagement with and support for grassroots civil society activists laid the foundation for JCRC and CJP's joint initiative, Boston Partners for Peace, an innovative model to promote the work of shared-society organizations in Israel and the Palestinian Areas and connect them with the Boston community.
Jeremy is a national thought leader, writing and speaking widely about the challenges and opportunities facing the Jewish community. As a Gay and Mexican-American Jew, he brings a unique and valuable perspective to the issue of inclusion across the diversity of our Jewish community. He has been published in the Boston Globe, JTA, Times of Israel, New York Jewish Week, Forward, Jerusalem Post, and the Washington Post. The Jewish Telegraphic Agency has included his account, @BurtonJM, in their "Twitter 100" list of the most influential Jewish voices on Twitter.
Previously Jeremy was the Senior Vice President of Programs at the Jewish Funds for Justice, and Vice President of Programs at the Jewish Funders Network. Jeremy came to the Jewish community from a career in political strategy and public communications, having worked for New York Mayor David N. Dinkins, Manhattan Borough President Ruth Messinger, the 1996 Clinton/Gore Re-Election Campaign, and the New York State legislature & Attorney General, among others.
Jeremy has served on several boards and in many volunteer leadership roles, including as a founding board member and then co-chair of Darkhei Noam, the first 'partnership' minyan in the United States, in New York City. He was a founding board member of Bikkurim, an incubator for new Jewish ideas that is now part of UpStart, and a founding national board member of Keshet, working for the full inclusion of all LGBTQ Jews in Jewish life.
Joi Chaney
Executive Director of the Washington Bureau and Senior Vice President, Policy and Advocacy, National Urban League (NUL)
Joi O. Chaney is a domestic legal policy expert, a political strategist, and currently the Executive Director of the Washington Bureau and Senior Vice President, Policy and Advocacy at the National Urban League. The National Urban League (NUL) is an historic civil rights organization dedicated to economic empowerment, equality, and social justice for African Americans and other underserved communities. The Washington Bureau represents the League before the Legislative and Executive Branches, leads policy discussions that advance economic and social equality for the communities we serve, and engages the Urban League movement in advocacy campaigns aimed at achieving policy wins.
Prior to joining NUL, Joi was Chief of Staff to United States Senator Kirsten Gillibrand of New York before relaunching her consulting firm J.O.I. Strategies, which develops strategies for organizations and companies seeking to achieve Justice, Opportunity, and Inclusion for America's underserved communities, beginning with women and persons of color.
In her over twenty-year career, Joi has served as Director of Equal Pay Today and Senior Policy Counsel at Equal Rights Advocates, where she focused on strategies to close the long-standing gender and racial wage gap and engage new constituencies in the fight for equal pay. She has also held senior roles in the Obama Administration, as a senior advisor to the Chair of the U.S. Equal Employment Opportunity Commission (EEOC), at Planned Parenthood Federation of America, the U.S. Senate Democratic Policy Committee (Senate DPC), and the American Constitution Society for Law & Policy. Joi began her career at the former Baach Robinson & Lewis PLLC and the Democratic National Committee.
Joi is a native of Orlando, FL but is an active member in her adopted community of Metropolitan Washington, DC, where she lives with her family. She currently serves as Chair of the Board of Directors of Girls, Inc. of the Metropolitan Washington, DC Area, as a Board Member of Equal Rights Advocates, and as a Board Member of Fair Elections Center. She is also an active member of Alpha Kappa Alpha Sorority, Incorporated and the Metropolitan DC Chapter of the Links, Incorporated.
She is a graduate of Howard University and Harvard Law School.
Catch her on the biweekly State of Black America Podcast, the official podcast of the National Urban League. Follow her on Twitter at @joitweets and the National Urban League across all social media platforms at @NatUrbanLeague and @NULPolicy.
Rabbi Charlie Cytron-Walker
Rabbi, Temple Emanuel in Winston-Salem, NC; Former Rabbi in Colleyville Texas and ADL Special Advisor
Charlie Cytron-Walker became the new rabbi at Temple Emanuel in Winston-Salem, NC on July 1, 2022.
Rabbi Charlie arrives at Temple Emanuel with a history of working to bring a sense of spirituality, compassion, and learning into the lives of the community. He loves finding a connection with people of every age and strives to welcome all who enter the congregation, from interfaith families to LGBT individuals and families to those seeking to find a spiritual home in Judaism, along with all others.
He previously served at Congregation Beth Israel (CBI) in Colleyville, TX since 2006. He was CBI's first full-time rabbi.
He developed positive relationships with local school districts and helped organized interfaith gatherings including numerous vigils, walks, and relationship building events. He is a past President of the Southwest Association of Reform Rabbis and served on the steering committee of Peace Together. In 2022, he was honored as a Hero Against Hate by the Texoma Anti-Defamation League and currently serves as a Special Advisor to the ADL.
On January 15, 2022 Rabbi Charlie and three CBI congregants were held hostage by a gunman in the CBI sanctuary. After an 11-hour standoff, all the hostages were able to escape when Rabbi Charlie threw a chair at the gunman, distracting him long enough for everyone to get out of the building. Since then, he has spoken out on the importance of security training for religious communities, and especially small congregations, as well as the need to build stronger bridges between faith communities, especially on a local level. He has testified before the U.S. House of Representatives Judiciary and Homeland Security Committees, has been published in news sources including the New York Times and the Wall Street Journal, and has been interviewed and/or profiled for outlets from CNN to CBS.
Rabbi Charlie is originally from Lansing, Michigan and he graduated from the University of Michigan in 1998. After graduating, Rabbi Charlie worked at Focus: HOPE, a civil and human rights organization in Detroit, Michigan, and then became the assistant director of the Amherst Survival Center, which housed a food pantry, free store, and soup kitchen in North Amherst, Massachusetts.
Rabbi Charlie attended Hebrew Union College-Jewish Institute of Religion at its Jerusalem and Cincinnati campuses, receiving his rabbinical ordination in 2006 and M.A. in Hebrew Letters in 2005. His rabbinical thesis was titled, "Jewish Service-Learning: Integrating Talmud Torah and Ma'asim Tovim." As a student, he served congregations in Ishpeming, MI, Fort Walton Beach, FL, and Cincinnati, OH. During his time at HUC-JIR, he received multiple awards for his service to the community, along with an award for leadership from QESHET: A Network of LGBT Reform Rabbis.
Rabbi Charlie remains completely in love with Adena Cytron-Walker and simply adores his two daughters.
Greg Ehrie
Vice President, Law Enforcement and Security, ADL
Gregory W. Ehrie joined the Anti-Defamation League (ADL) in May, 2020 as Vice President, Law Enforcement and Security.  In this role he leads enhanced efforts to further partnerships and engagement with local, state, and federal law enforcement across the country.  Additionally, he supervises new program development, fusing ADL's cutting-edge research on extremism with efforts to provide law enforcement actionable information and data on developing trends. Prior to joining the ADL, Mr. Ehrie spent 22 years with the Federal Bureau of Investigation, serving in a variety of national and international assignments with an emphasis on intelligence operations and domestic terrorism investigations.  Mr. Ehrie is a military veteran, having served as an officer in the United States Air Force
Yaёl Eisenstat
Vice President, Center for Technology and Society, ADL
Av Vice President of the Center for Technology & Society, Yaёl Eisenstat leads ADLs effort to hold big tech companies accountable for hate and extremism on their platforms. She works to ensure that online spaces are safe, respectful and inclusive, and helps to lift the voices and experiences of those most impacted by online hate and harassment.
Yaёl joined ADL in October 2022 after spending more than two decades protecting our democracy – including as an intelligence officer, diplomat, and White House advisor. She joined Facebook in 2018 as the head of global elections integrity for political ads, following several years as a vocal critic of the harms that social media had inflicted on democracy and societies worldwide. After leaving Facebook six months later, she spoke openly about the company's inability to meet its responsibility to secure elections, and she has continued to push for changes in the tech industry.
Yaёl also served as senior advisor at the institute for Security and Technology, where she co-chaired the "Digital Cognition and Democracy Initiative." She was a Future of Democracy Fellow at Berggruen Institute in 2021-2022, a Researcher-In-Residence at Betalab in 2020-2021 and a visiting fellow Cornell Tech's Digital Life Initiative. She was also an adjunct professor at NYU's Center for Global Affairs. Yaёl holds an M.A. in International Affairs from the Johns Hopkins School of Advanced International Studies.
Robert Ejnes
Executive Director, CRIF
Robert Ejnes currently serves as Executive Director, CRIF, the umbrella organization of French Jewish institutions.
Robert Ejnes lives in Boulogne-Billancourt, France. He has a long history of community services, as a past Executive board member and executive director of FSJU and serving as President of the Jewish congregation in Boulogne, the second largest town in the Paris area (A local Jewish community of 17 000).
Robert is also the President of Bnei Akiva France and a Member of the World Board of Bnei Akiva.
Robert Ejnes is a business consultant. He holds an MBA from Northwestern University. He and his wife Geneviève are Israeli citizens and have eight children, most of them living in Israel.
Max Fine
Student and Executive at the University of Toronto Hillel
Max Fine (He/Them) is a senior at the University of Toronto (UofT) studying astrophysics. He is a Hillel UofT executive, has been in various student union positions, and is one of the founding members of Peace Now (Shalom Achshav) UofT. He has been involved in multiple campus affairs fighting 'BDS', advocating for the Jewish community, and is a Pro-Peace voice on campus. Follow him on Instagram at @afinemax
Steven E. Fineman
Managing Partner, Lieff Cabraser Heimann & Bernstein, LLP; Co-Chair, ADL's Global Leadership Council
Steven E. Fineman is the Managing Partner of Lieff Cabraser Heimann & Bernstein, LLP, a 120-plus lawyer firm with offices in New York, San Francisco, Nashville, and Munich, Germany.  Lieff Cabraser represents plaintiffs in class, group, and individual civil litigation in multiple practice areas in federal and state courts and in foreign jurisdictions.  The firm routinely holds leadership roles in major cases across the nation, and has been recognized as one of the premier plaintiff-side litigation firms in the country by The American Lawyer, National Law Journal, the New York Law Journal, US News and World Report, Best Lawyers in America, Benchmark Litigation, and, Law360 . For his leadership of the firm, Lawdragon has identified Mr. Fineman as one of the nation's "100 Managing Partners You Need to Know."
In addition to managing the firm, Mr. Fineman, resident in the firm's New York office, represents institutional investors securities and financial fraud actions, and classes and groups of people in  mass tort and consumer fraud matters.  He has been consistently recognized as a top lawyer in his fields by Best Lawyers in America, Super Lawyers, Benchmark Plaintiff, and the National Law Journal.  Lawdragon has identified Mr. Fineman as one of the nation's "500 Leading Lawyers in America," and in 2022 selected him as one of twenty "Lawdragon Legends."
Mr. Fineman is a long-time member of ADL's New York/New Jersey Regional Board, and was the Chair of that Board from 2019 – 2021.   He is presently the Co-Chair of ADL's Global Leadership Council, a member of the Growth Committee of the National Board, and a member of the National Commission.  In 2021, Mr. Fineman was the recipient of ADL New York/New Jersey's Edward Brodsky Founders Award for dedication and service to ADL's mission.
Mr. Fineman is a member of the Board of Directors of the American Constitution Society. He is a member of the Advisory Forum for Stanford Law School's Center on the Legal Profession, and is a frequent guest lecturer at Stanford Law School. Mr. Fineman is a past President of the Public Justice Foundation, which oversees and funds the national public interest law firm, Public Justice, P.C., and is a past Co-Chair of the American Association for Justice's Securities Litigation Group.   He also recently concluded a nine-year tenure as a member of the Board of Trustees at the Packer Collegiate Institute in Brooklyn, New York.
Eric D. Fingerhut
President and Chief Executive Officer of The Jewish Federations of North America (JFNA)
Eric D. Fingerhut is the President and CEO of The Jewish Federations of North America (JFNA). Prior to his appointment at JFNA, Mr. Fingerhut served as the President and CEO of Hillel International from 2013-19. At Hillel, he led the organization's Drive to Excellence, which resulted in doubling the number of students engaged by Hillel each year to over 130,000 and the total funds raised each year to nearly $200M. His emphasis on recruiting, training and retaining top talent for the system, and on building a data and performance driven organization, have become models for the non-profit sector.
Mr. Fingerhut has also had a varied and distinguished career in public service and higher education. He served as Chancellor of the Ohio Board of Regents from early 2007 to 2011, leading Ohio's system of public universities and colleges; as Ohio state senator from 1997 to 2006; and represented Ohio's 19th congressional district in the U.S. Congress from 1993 to 1994. In 2004, he was the Democratic Party's candidate for U.S. Senate.
Mr. Fingerhut received a juris doctorate from Stanford University Law School and a bachelor's degree from Northwestern University. He and his wife Amy have two sons, Sam and Charlie, and beagles Pedro and Lulu.
Justin Finkelstein
Analyst, ADL Center on Extremism
Justin Finkelstein is an Analyst at ADL COE. His research focuses on trends and developments within the U.S. anti-Israel movement. He previously worked at American Friends of the Hebrew University. He was an Associate Scholar at the Philadelphia-based Foreign Policy Research Institute (FPRI). Finkelstein was also a Program Associate for the Study of the U.S. Institute on Religious Pluralism and Democracy, a State Department-funded program that brings students from the Middle East to the U.S. for education about religious diversity, democracy and dialogue. Finkelstein received an M.A. in Near Eastern Studies from New York University. He has traveled to and studied in Israel and Morocco.
Alex Friedfeld
Investigative Researcher, ADL
Alex Friedfeld is an Investigative Researcher with the ADL Center on Extremism where he monitors anti-government extremism, with a particular focus on the militia movement and the boogaloo movement. To date, he has trained thousands of federal, state, and local law enforcement officers on a variety of extremism and domestic terrorism-related issues. He frequently represents the ADL on national and international outlets, including CNN, NBC, and the Guardian. Prior to joining the ADL, he worked as an analyst in the New York Police Department's counterterrorism and intelligence bureaus where he monitored terrorist activity around the world and ran terrorism-related investigations in the city. He has a Masters in terrorism and substate violence from Georgetown University.
Tanya Gersh
Victim of Antisemitism and Public Speaker on Eradicating Hate
How has a mom from Montana become a leader in fighting antisemitism? The founder of a major neo-Nazi website orchestrated a horrific harassment campaign by launching a troll storm relentlessly terrorizing Tanya Gersh and her family with antisemitic threats, messages and internet terrorization. The Daily Stormer, which took its name from Hitler Nazi propaganda encouraged followers to TAKE ACTION! after Tanya agreed to sell real estate for the mother of white supremacist Richard Spencer. When Spencer learned his mother contacted a Jewish agent, he took action. Consequently, Andrew Anglin with the Daily Stormer took interest. Anglin's online posts included Tanya's personal and professional contact information and photographs of her family. To Anglin's followers, Tanya became the enemy, and they contacted her in every way possible to be sure she knew it. The threats took an emotional, physical, social, and professional toll on Tanya, her family and her whole small mountain town community, but Tanya fought back. The Southern Poverty Law Center filed suit in federal court on behalf of Tanya, winning a more than $14 million judgment against the neo-Nazi leader. Tanya's groundbreaking case sends a message to extremists and others who spread hate: This will not be tolerated, and there will be serious consequences for those who terrorize –whether online, by phone or in person. Tanya won't let being a victim define her. Her courage and strength to not let hate win, and to ensure this never happens again, is a message she has become passionate about sharing. Tanya is back to work, living her best life, has become a powerful public speaker, and her story is currently being made into a documentary film. The lawsuit is over, but her work has just begun.
Gerardo Gorodischer
President of the Jewish Community of Chile
Gerardo Gorodischer Testa- Presidente de la Comunidad Judía de Chile
Universidad de Santiago, Ma. Marketing and Business Management, ESEM, Diploma in Marketing for Senior Executives, Universidad Adolfo Ibáñez.
More than 30 years of experience in IT industry in Latin-America, working in Chile, Brazil, Mexico, Peru and Argentina. He has been CEO of three international corporations.
Father of 4 children, he inherited the commitment of his father, mother and grandfather, who are also community leaders.
President of the Chilean Jewish Community for two periods, he has been responsible for strengthening communities and the relationship with Chilean society with regards to political, social, cultural and religious aspects.
Between 2013 and 2015 he had to face, locally, the operation "Iron Dome" in Israel. In 2019 he accompanied the Chilean President, Sebastián Piñera to Israel. He has also represented the community in various international instances, such as the Forum on Interreligious Dialogue organized by the White House, in 2019 in Washington and the Annual Meeting of the Anti Defamation League (ADL), in New York, among others.
During his second period, he leads our community with the great challenge and responsibility of taking care of all the members of the Chilean Jewish community and defending the State of Israel.
He again takes on the challenge for the 2019-2020 and 2021-2023 periods, leading the Jewish Community of Chile with the immense challenge and responsibility of caring for all members of the community and support the state of Israel. In addition, it has generated a structural and strategic change in organizational and institutional management, adapting it to the needs of current times.
Jason D. Greenblatt
Former White House Envoy to the Middle East
The Honorable Jason D. Greenblatt
Jason Greenblatt is a diplomat, lawyer and commentator who served as an Assistant to the President and the White House Special Envoy to the Middle East in the Trump Administration. In this role, Jason served as one of the chief architects of the Peace to Prosperity plan between Israel and the Palestinians and was one of the key players in laying the foundation for the Abraham Accords. He is the host of The Diplomat Podcast with Newsweek and author of the new, widely acclaimed book In the Path of Abraham.
During the nearly three years that Jason worked at the White House he traveled extensively throughout the Middle East, Europe and elsewhere meeting with heads of state, foreign ministers and other political leaders, top business executives, and a large array of other key influencers to re-educate people about the conflict and its complexities and to begin to build the bridge necessary to achieve peace.
Jason remains involved working toward peace and prosperity throughout the Middle East region, focusing on creating what he calls a Middle East 2.0, by building economic bridges between Israel and its Arab neighbors.
Avital Grinberg
President of the European Union of Jewish Students (EUJS)
Avital Grinberg was born in Berlin, Germany. During her studies of Art History in Berlin and Jewish Education in Jerusalem, she was on the board of the Jewish Student Union of Germany (JSUD), focusing on Women+ Empowerment, LGBTQIA+, interfaith dialogue and inclusion. In 2021 she was elected to the board of the World Union of Jewish Students (WUJS). After moving to Brussels to become the Program Manager of the European Union of Jewish Students (EUJS), she is now the elected president of the organization, which represents 36 national student unions across Europe. Among combating antisemitism and promoting a flourishing Jewish life and many other topics, she is dedicated to creating an activistic pan-European young Jewish human rights and humanitarian aid network.
Julie Hammerman
JLens Founder & CEO
Julie is inspired by business and finance as a force for good, and her professional pursuit is the mobilization of investment capital for positive impact. With over twenty-five years of traditional finance, entrepreneurship, investment management, and social impact experience, Julie is well suited to assist institutional investors with the impact investing process to ensure the impact achieved furthers the institution's mission.
In 2012 Julie founded JLens to explore investing through a Jewish lens, and to increase the Jewish community's participation in the rapidly growing values-based investing field where other faiths are leaders and young people are exploring values, but also where Israel delegitimization and antisemitism are present. Values-based investing (also known as ESG – Environment, Social, Governance) is projected by Bloomberg to comprise $53 trillion, or one-third of all investment assets globally by 2025. As values-based investors increasingly influence corporate behavior, JLens' mission is to give the Jewish community a strategic presence in this influential arena to promote Jewish values and interests, and to combat antisemitism and BDS which has become the dominant narrative on Israel within the field.
Since 2015, over 30 Jewish institutions have invested approximately $200 million in JLens' Jewish Advocacy Strategy, the only investment aligned with Jewish values that conducts investor advocacy with 300 powerful US companies on Jewish communal concerns. JLens' Jewish Values Global Index (ticker SHALOM) launched this year to expand JLens' advocacy to international companies around the world. JLens has scored thousands of companies with our six-point methodology that evaluates a company's obligation to society, the worker, coexistence, the environment, ethical business, and support for Israel.
Julie began her career in investment banking on Wall Street with JPMorgan. She later served as an impact investing strategist for a multi-family office and was on the founding team of a for-profit social enterprise focused on women's health. Julie received her MBA from Harvard Business School and her BA in Economics from Tufts University. She is a Wexner Foundation Jewish Heritage alum, an UpStart incubator graduate, and the recipient of the Jewish Community Relations Council's Innovative Leadership Award. Julie's participation in ADL's Young Leadership Program twenty years ago was her first exposure to Jewish communal leadership.
Susan Heller Pinto
Vice President, International Policy, ADL
As Vice President of International Policy, Susan Heller Pinto oversees ADL's work combatting antisemitism and hate outside the United States as well as supporting Israel as a Jewish and democratic state. She also pays a key role with ADL's work in the U.S. and globally educating and engaging about anti-Zionism and countering efforts to undermine Israel's legitimacy.
Susan joined ADL in 1993 as Assistant Director of Middle Eastern Affairs and has worked for nearly three decades to develop and promote ADL's international affairs priorities.
Susan is a graduate of the University of Toronto and the Columbia University School of International and Public Affairs.
Eileen Hershenov
Senior Vice President, Democracy Initiatives, ADL
As Senior Vice President, Democracy Initiatives, Eileen Hershenov develops thought leadership and strategies for ADL's fight against authoritarianism and illiberalism in addition to leading ADL's emerging litigation capacity. She also oversees ADL's civil rights team and cross-organizational work on tech policy.
Eileen joined ADL in 2018 after serving as General Counsel for several of the nation's leading mission-driven not-for-profits, including the Wikimedia Foundation, which operates Wikipedia, Consumer Reports,  and the Open Society Foundations.  Prior to that, Eileen was a litigator at a national firm and a Fellow at the ACLU.  She has brought cases supporting racial justice and the rights of women, immigrants, and the LGBTQ+ community, and also litigated and lobbied at the intersection of civil rights and national security.  Eileen earned a BA from Yale College and a JD from Yale Law School.
Leigh Honeywell
CEO, Tall Poppy
Leigh is the founder and CEO of Tall Poppy, where she helps companies protect their employees from online harassment. She was previously a Technology Fellow at the ACLU's Project on Speech, Privacy, and Technology, and also worked at Slack, Salesforce, Microsoft, and Symantec. Leigh has a Bachelors of Science from the University of Toronto where she majored in Computer Science and Equity Studies.
Oren Jacobson
Co-Founder, Executive Director of Project Shema
Oren Jacobson is a civic entrepreneur, thought leader, and policy advisor focused on helping communities and organizations build the strength and capacity necessary to address systemic challenges. In professional and personal practice, deep pride in his Jewish identity instills in Oren a sense of duty to disrupt the unjust imbalances of our world.
To help deepen understanding and build bridges, Oren co-founded Project Shema, which helps Jewish students, leaders, and organizations navigate the difficult conversations surrounding Israel and Palestine and antisemitism and provides social justice centered antisemitism education to public and private institutions. Through this work, he has advised global Jewish institutions and served as a subject matter expert on antisemitism to global corporations. Oren currently also leads Men4Choice, a multi-state advocacy organization focused on mobilizing male allies into the fight to protect and expand reproductive freedom.
Previously, Oren served as National Chapter Development Director for the New Leaders Council, helping grow NLC into the largest leadership development organization in the progressive movement. His advocacy work spans local to international engagement and he holds a Master's in International Relations from the University of Chicago, a Master's in Economics and Policy Analysis from DePaul University, and an MBA from Regis University.
Joette Katz
Partner at Shipman & Goodwin LLP and Retired Associate Justice of the Connecticut Supreme Court
Joette Katz is a partner in the firm's Business Litigation Practice Group. Her distinguished legal career and service to the State of Connecticut provide her with considerable knowledge and experience that make her a valuable resource to clients and lawyers throughout the state.
Joette focuses her practice on appellate work, mediation and investigations. She advises clients on the appellate process, positioning, and strategy at both the trial and appellate stages of a matter. Joette also serves as a mediator to resolve a wide range of conflicts for clients that do not require litigation. In addition, using skills from her government experience, Joette advises clients across a variety of industries on handling government, internal and other investigations.
During her 18+ years as an Associate Justice on the Connecticut Supreme Court, Joette heard approximately 2,500 cases and authored nearly 500 opinions. In addition, she served as an Administrative Judge for the State of Connecticut Appellate System and as a Judge for the Connecticut Superior Court. While serving as the Chief of Legal Services for the State of Connecticut Division of Public Defender Services, she co-authored Connecticut Criminal Caselaw Handbook: A Practitioner's Guide (published by The Connecticut Law Tribune). Her experience at the Superior Court level in all aspects of the law makes her an invaluable asset to her clients, particularly those navigating the complexities of the appellate process.
Prior to joining the firm, Joette served as Commissioner of the Connecticut State Department of Children and Families for eight years, where she was responsible for children in the Department's custody and under its guardianship, as well as overseeing the Department's services for children and families throughout the state in need of assistance. In addition, she was involved in all appellate matters related to the Department, including regularly advising on legal strategy. Joette also demonstrates her long-standing commitment to supporting at-risk populations as a significant contributor to the firm's award-winning pro bono efforts, providing legal services on behalf of the underserved and underprivileged members of the community.
Throughout her career, Joette has been a frequent speaker, both nationally and in Connecticut, at many events sponsored by legal and professional associations as well as symposia hosted by colleges and universities. She has lectured on a wide range of topics, including appellate advocacy and professional responsibility, and has been a presenter at national convenings on child welfare. Joette has also taught at all three of the state's law schools and is an Associate Fellow of Trumbull College at Yale University.
Robert Katz
Professor of Law and John S. Grimes Fellow Indiana University McKinney School of Law
Professor Katz graduated from Harvard College and the University of Chicago School of Law. He clerked for the Honorable Stephen G. Breyer, former Chief Judge of the U.S. Court of Appeals for the First Circuit, served as director of the Harold Grinspoon Foundation, and worked as a trial attorney for the U.S. Department of Justice Civil Division. He researches how law propagates antisemitism and can be used to combat it. He is working with ADL support on a casebook entitled Antisemitism and the Law , the first of its kind, and is preparing a law school course to accompany it. Professor Katz has successfully litigated cases defending the rights of inmates and same-sex couples, and serves as president of his campus' Jewish Faculty and Staff Council.
Sheila Katz
CEO of the National Council of Jewish Women
As the CEO of the National Council of Jewish Women (NCJW), Sheila Katz leads an organization of more than 200,000 advocates who make change happen at the local, state and national levels.  Through meaningful education, strategic advocacy and supporting the 56 local NCJW sections in direct service, Sheila works to empower Jewish women and allies to engage in work that impacts those at the margins of society while centering the most impacted through partnerships and coalitions. Since becoming CEO, Sheila has led the organization to more than double the number of NCJW advocates working to ensure that the rights of women, children and families are protected, translated into public policy and upheld in our courts.
Daniel Kelley
Director of Strategy and Operations, ADL Center for Technology and Society
Daniel Kelley (he/him/his) is the Director of Strategy and Operations at the Anti-Defamation League (ADL) Center for Technology and Society (CTS). CTS works through research and advocacy to fight for justice and fair treatment for all in digital social spaces from social media to online games and beyond. Daniel leads the center's work to fight hate and harassment in video games industry. Since 2019, Daniel has been the lead author of ADL's annual nationally representative survey of hate, harassment and positive social experiences in online games, which will be repeated again for the fourth time this year. He also manages the center's relationships with the tech and gaming industries, conducting advocacy to push for an all of society response to ensure that every kind of digital social space becomes safe, respectful and inclusive for all people. He is the member of the advisory board of Raising Good Gamers and an advisor to the Fair Play Alliance. Find him on Twitter at @danieljkelley.
Owen Krauss
President, Aggies For Israel at UC Davis; Student Activist
Owen Krauss is a third-year undergraduate student at the University of California, Davis, studying International Relations. He is currently serving as the president of Aggies for Israel at UC Davis, a pro-Israel organization at his university. During his term as a senator in his university's student government, Krauss represented the interests of the student body through various legislation and projects, including criticizing and encouraging the UC system to decouple from their direct contributions to nuclear weapons proliferation. He also currently serves as the Community Impact Fellow for the Israel on Campus Coalition.
Adam Lehman
President and CEO of Hillel International
Adam Lehman is privileged to serve as Hillel International's fifth President and CEO.  Adam spent the first two decades of his career as an entrepreneur and executive developing and growing new technology and media ventures, including as a Senior Vice President at AOL. Seven years ago, Adam made his career transition into professional leadership at Hillel International, based on his passion for strengthening the Jewish future. Prior to his appointment as CEO in 2019, he served as the organization's Chief Operating Officer and Interim CEO. During his tenure as CEO, Hillel International has focused on supporting the Hillel field through the significant impacts of the pandemic, strengthening collaboration and connection across the Hillel movement, and advancing Hillel's leadership as the innovation lab for the Jewish future. Adam is a graduate of Dartmouth College and Harvard Law School and a former Harry S. Truman Scholar.
Shaya Lerner
Director of Israel Affairs, ADL
Shaya Lerner is ADL's Director of Israel Affairs and Associate Director of Middle Eastern Affairs. He is responsible for helping ADL develop policies and programs on issues related to Israel's relations with the Palestinians and the Arab world, anti-Zionist and BDS trends, global anti-Semitism, Iran, and persecuted ethnic and religious minorities around the world.
Kat Lo
Content Moderation Lead, Meedan
Kat is content moderation lead at Meedan and research affiliate at the UC Irvine Center for Responsible, Ethical, and Accessible Technology. Her work seeks to translate the experiences of targets of harassment and moderators in online communities into product and policy insights for social media companies and civil society organizations. She has provided crisis support for targets of online harassment for over a decade and has worked with OnlineSOS, Tall Poppy, the Southern Poverty Law Center, World Economic Forum, and the Fair Play Alliance to tackle issues around misinformation, online hate, and harassment.
Richard Marceau
Vice President, External Affairs and General Councel at CIJA
A lawyer and member of the Barreau du Québec and of the Law Society of Ontario, Richard Marceau is a graduate from Québec City's Université Laval Law School, the University of Western Ontario Law School and France's École Nationale d'Administration.
Elected to the House of Commons in 1997 and twice re-elected, Richard now works as CIJA's Vice President of External Affairs and General Counsel.
He is the author of Juif, Une histoire québécoise, and its English-language adaptation A Quebec Jew: From Bloc Québécois MP to Jewish Activist published at Les Éditions du Marais, for which he received the Helen and Stan Vine Canadian Jewish Book Award in 2012.
With Montreal-based Rabbi Adam Scheier, he compiled and edited the Canadian Haggadah Canadienne, published in 2015, which received positive acclaim in Canada and worldwide.
Richard was awarded the Canadian Jewish Congress' Saul Hayes Human Rights Award in 2004 and the Republic of Poland's Silver Cross of Merit in 2013.
He has been published in La Presse, Le Devoir, Le Soleil, The Toronto Star, The Toronto Sun, The National Post, The Hill Times, The Ottawa Citizen, The Times of Israel, The Jerusalem Post and in a variety of other publications. He has appeared on Radio-Canada, RDI, TVA, LCN, CBC, CTV, Global and other media outlets.
Jordan Matthews
Of Counsel, Jones Day
Jordan Matthews is a former Assistant United States Attorney and experienced trial lawyer. As a federal prosecutor, Jordan investigated and prosecuted a wide range of crimes, including national security, espionage, theft of trade secret, cybercrime, extortion, RICO, civil rights, financial fraud, and tax offenses. Jordan currently focuses her practice on internal and government investigations, high-stakes civil and criminal litigation, and compliance counseling.
Jordan was an Assistant United States Attorney for nearly seven years, most recently serving in the National Security and Cybercrime Section of the Chicago U.S. Attorney's Office. During Jordan's time as a federal prosecutor, she tried numerous cases to verdict and led hundreds of investigations. Jordan also frequently worked closely with corporations who were victims of crime.
Prior to joining the U.S. Attorney's Office, Jordan was a litigator at a multinational law firm where she handled
commercial litigation matters with an emphasis on products-based class actions, mass torts, and consumer fraud.
Jordan is on the Board of Managers for Legal Action Chicago, co-chair of the Chicago chapter of the Women's White
Collar Defense Association, and an active member of the Black Women Lawyers' Association of Greater Chicago.
EDUCATION
University of Pennsylvania (J.D. 2009); Yale University (B.A. in Political Science 2006)
BAR ADMISSIONS
Illinois, U.S. District Court for the Northern District of Illinois (Trial Bar), and U.S. Court of Appeals for the Seventh Circuit
CLERKSHIPS
Law Clerk to Judge J. Curtis Joyner, U.S. District Court, Eastern District of Pennsylvania (2009-2010)
GOVERNMENT SERVICE
Assistant United States Attorney, United States Attorney's Office, Northern District of Illinois (2014-2021)
EXPERIENCE
Non-profit organization responds to grand jury investigation Jones Day represented a non-profit organization in connection with a federal grand jury investigation related to incidents that occurred at the organization.
JORDAN M. MATTHEWS
United Airlines defends COVID-19 vaccine policies
Jones Day represents United Airlines, Inc. in putative class action and individual litigation involving Title VII, the Americans with Disabilities Act, and other federal claims concerning its COVID-19 vaccine and accommodation policies in Colorado, Florida, and Texas federal court.
PUBLICATIONS
September 2021
Diversity in Monitorship Selection
May 2021
The DOJ and the CFTC Are Focused on Commodities Fraud Enforcement—Are You? Suggestions for Preparing Your Organization
SPEAKING ENGAGEMENTS
July 13, 2022
Hot Trends in DOJ and SEC Enforcement & Litigation Chicago Conference – Sandpiper Partners LLC
March 2, 2022
Panelist, ABA White Collar Institute
Katie McCarthy
Associate Investigative Researcher, ADL Center On Extremism
Katie McCarthy is an Investigative Researcher with the Anti-Defamation League's Center on Extremism. Her research focuses on conspiracy theories, with a particular emphasis on QAnon. Prior to joining ADL in 2020, McCarthy worked as an intelligence analyst for the South Carolina Law Enforcement Division, where she was assigned to the state fusion center. She is a graduate of Clemson University. Follow her on Twitter at @ktmcc5.
Morgan Moon
Investigative Researcher, ADL Center on Extremism
Morgan Moon is an Investigative Researcher for the ADL Center on Extremism, working to combat extremism, terrorism and all forms of hate in the real world and online. Morgan is a subject matter expert on the white supremacist alt-right and the border vigilante movement in the United States. Prior to ADL, she received her master's degree in Security Studies at the Edmund A. Walsh School of Foreign Services at Georgetown University with a concentration in Terrorism and Substate Violence. During her time at Georgetown, much of her research focused on far-right extremism in the United States and Europe and online radicalization, writing her dissertation on the contemporary landscape of the far-right during COVID-19, examining how economic, political, and social grievances surrounding the pandemic were adopted and adapted into far-right conspiratorial rhetoric.
Art Motta
National Director of Policy and Legislation, League of United Latin American Citizens (LULAC)
Art Motta serves as LULAC's national director of policy and legislation where he drives the strategic policy agenda and advocates Hispanic and Latino initiatives to achieve LULAC's policy goals at the local, state, and federal level. Art brings substantial congressional and Capitol Hill experience to LULAC where he managed a vast domestic and social policy/legislative portfolio and previously worked to amplify the student voice at the local, state, and national levels by mobilizing grassroots power to win concrete victories on student issues with the University of California Student Association (UCSA) and the United States Student Association (USSA). Additionally, Art worked to diversify and grow the ranks of Latino staffers and LGBT staffers in the halls of Congress to create a more inclusive work environment through his participation, leadership, and mentorship in the Congressional Hispanic Staff Association and the LGBT Congressional Staff Association. Art is native of Orange County, California, and earned degrees from the University of California, Santa Cruz in Politics and Latin American & Latino Studies.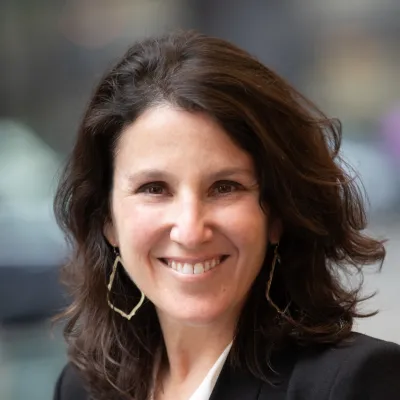 Allison Padilla-Goodman
Vice President, Southern Division, ADL
as Vice President of the Southern Division, ADL, Allison Padilla-Goodman and her team work daily to fight antisemitism and all forms of hate in the Cleveland, Florida, Sought Central, Southwest and Washington, D.C. regional offices.
Allison joined ADL in 2014 as the Regional Director of ADL's New Orleans office after many years in academia. Her academic work focused on racial identities and othering. Most recently, she was the Regional Director of ADL's Atlanta office. Prior to her work at ADL and in academia, Allison was a Senior Research Fellow in the premier Center for Service-Learning in Southeast Asia, worked in public education in New Orleans , and was a community organizer around public safety and culture. She received the Torch of Liberty Distinguished Service award by the ADL New Orleans Regional Board and had become an avid voice for fighting hate in the American South.
Allison earned a B.A. from Middlebury College, an M.A. in Latin American Studies from Tulane University and a PhD in Sociology from the CUNY Graduate Center.
Farah Pandith
Author, Adjunct Senior Fellow, Council on Foreign Relations
FARAH PANDITH is an author, foreign policy strategist, and former diplomat. A world-leading expert and pioneer in countering violent extremism, she is a frequent media commentator and public speaker. Her book is How We Win: How Cutting-Edge Entrepreneurs, Political Visionaries, Enlightened Business Leaders, and Social Media Mavens Can Defeat the Extremist Threat. She served as a political appointee under Presidents George H.W. Bush, George W. Bush, and Barack Obama, and most recently she was the first ever Special Representative to Muslim Communities, serving both Secretaries Hillary Clinton and John Kerry. She has served on the National Security Council, at the U.S. Department of State, and the U.S. Agency for International Development (USAID) in various senior roles. She has also served on the Department of Homeland Security's Advisory Council, chairing its task force on countering violent extremism. She is a senior fellow with the Future of Diplomacy Project at the Belfer Center for Science and International Affairs at the Harvard Kennedy School as well as an adjunct senior fellow at the Council on Foreign Relations. In fall 2020, the Muhammad Ali Center named Pandith the first-ever Muhammad Ali
Global Peace Laureate for her proven track record of and commitment to promoting diversity, cohesion and respect.
Robert Pape
Professor, Political Science Department at University of Chicago and Director, Chicago Project on Security and Threats
Robert Pape is professor of political science and director of the Chicago project on security and threats.   He has studied political violence for over thirty years, widely publishing on the limits of coercive air power, the utility of economic sanctions, causes of terrorism, and most recently, American political violence.  Since January 2021, he has led research teams that have conduct numerous studies of the Capitol Hill Insurrectionists and nationally representative surveys of insurrectionist sentiments in the US population, most recently in September 2022.   His publications and reports on the insurrectionist movement include "American Face of Insurrection:  Analysis of Individuals Charged for Storming the US Capitol" (January 2022); "Patriotic Counter-Revolution:  The Political Mindset that Stormed the Capitol (April 2022); "Remorse Or Double-Down? Those Who Stormed the Capitol Are Remorseful, But Do Not Repudiate Trump's Big Lie," (September 2022), and articles in the Atlantic Monthly, Washington Post, and Foreign Policy, and appearances on Face the Nation, CNN, PBS News Hour, and BBC, among others.
Mike Rothschild
Journalist and Author of "The Storm is Upon Us"
Mike Rothschild is a journalist who has spent the last decade writing about the rise and spread of conspiracy theories, hoaxes, scams, and moral panics. He is the author of the first complete book on the QAnon conspiracy movement, The Storm is Upon Us, along with hundreds of articles and an upcoming book on the history of Rothschild banking family conspiracy theories, Jewish Space Lasers. As a subject matter expert in fringe beliefs, he has been interviewed or featured by The New York Times, The Washington Post, the New Yorker, the BBC, CNN, MSNBC, NPR, and many others.  Mike has also made frequent TV and podcast appearances in the United States and internationally, testified to the House of Representatives Administration Committee on the dangers of election misinformation, has worked as an expert witness in cases related to conspiracy theories, and submitted written testimony to the January 6th Select Committee on the role of QAnon in the Capitol attack. He lives in Southern California.
Laura Royden
Ph.D. Candidate in Government at Harvard University
Laura Royden is a fifth-year PhD student in the Government Department at Harvard University. She currently studies antisemitism and Jewish politics, with broad interests in prejudice, religion, and political extremism in American politics. Prior to starting her PhD, Laura worked at the Brennan Center for Justice and the Harvard Kennedy School. She completed her undergraduate studies at MIT in urban studies & planning in 2014.
Yolanda Savage-Narva
Assistant Vice President of Racial Equity, Diversity, and Inclusion (REDI) for the Union for Reform Judaism (URJ)
Yolanda Savage-Narva has twenty years' experience working with public agencies and non-profit organizations to promote equitable access to public health, eldercare and pedestrian safety.  She is a Centers for Disease Control (CDC)-trained public health specialist who has led community-based efforts in community health assessments for Indian Health Service, public education for the Alzheimer's Association, pedestrian safety and advocacy for America Walks, and health equity for the National Association of State and Territorial Health Officials.   Yolanda was also the Executive Director of Operation Understanding DC, a non-profit organization dedicated to promoting understanding, cooperation, and respect while fighting to eradicate racism, anti-Semitism and all forms of discrimination.
Yolanda's current role is Assistant Vice President of Racial Equity, Diversity, and Inclusion (REDI) for the Union for Reform Judaism (URJ). She is also a member of the JewVNation cohort, a fellowship sponsored by the URJ, a 2019 Schusterman Fellow, a vice-chair of the Religious Action Center's (RAC) Commission on Social Action, a co-chair of the Racial Justice equity committee for the RAC, a Fellow of the Federation of Greater Washington, a member of Temple Micah in Washington, D.C. and a member of Delta Sigma Theta Sorority; an international Black sorority dedicated to community service and education.
Yolanda is a graduate of Tougaloo College (Sociology) and has a master's degree in education from Jackson State University.
In her spare time Yolanda loves being outdoors, reading, birdwatching, playing sports and traveling with her family.
Richard Sawyer
Special Counsel for Hate Crimes, New York State Office of the Attorney General, Civil Rights Bureau
Rick Sawyer is the Special Counsel for Hate Crimes in the Civil Rights Bureau of the Attorney General's Office, where he enforces New York's civil rights law to protect New Yorkers from bias-based violence and intimidation.
Oren Segal
Vice President, ADL Center on Extremism
As Vice President of the Center on Extremism, Oren Segal and his team combat extremism, terrorism and all forms of hate in the real world and online. Recognized as the foremost authority on extremism, the Center provides resources, expertise and training which enables law enforcement, public officials and internet and technology companies to identify and counter emerging threats.
Oren joined ADL in 1998 after working for The New York Times and the Jewish Community Federation in San Francisco. Much of Oren's 21 years with ADL has been devoted to evaluating the activity and tactics of extremist groups and movements from across the ideological spectrum, training law enforcement officers and publishing reports and articles on a wide range of extremist topics. In 2006, Oren was recognized by the FBI for his exceptional service in the public interest. He was named to the Forward's list of 50 influential, intriguing and inspiring American Jews in 2019.
Oren is a graduate of Wheaton College in Massachusetts.
Peggy Shukur
Deputy Regional Director, New England Division, ADL
Peggy Shukur serves as Deputy Regional Director of ADL New England where she is engaged in all aspects of ADL's mission to "stop the defamation of the Jewish people, and to secure justice and fair treatment to all".  She was actively engaged in the Boston community's response to the Mapping Project as well ADL New England's work to prevent and respond to hate and antisemitism.  Peggy joined ADL in October 2019 following a career as a corporate lawyer, including serving as Chief Legal Officer of a global software and services company.  She is actively involved with ADL New England's advocacy, community outreach and partnerships, board engagement, strategic planning and education efforts in our collective fight against hate and antisemitism.
Arieh Smith, known online as Xiaomanyc, is a content creator with over 10 million followers on social media platforms. He is known for surprising strangers by speaking dozens of languages ranging from Mandarin Chinese to Jamaican Patois. He lives in New York City with his wife and son.
Tema Smith
Director, Jewish Outreach & Partnerships, ADL
Tema Smith is a diversity advocate, writer and Jewish community builder. She is currently the Director of Jewish Outreach & Partnerships for the Anti-Defamation League (ADL) and a contributing columnist at the Forward. Tema was previously the Director of Professional Development at 18Doors, before which, she spent seven years as a synagogue professional, most recently as Director of Community Engagement at Holy Blossom Temple, Toronto's oldest synagogue.A recipient of the 2022 JPro Young Professionals Award, Tema speaks and trains frequently on racial equity, diversity and antisemitism for synagogues, Jewish organizations, and community groups across North America.
Jackie Subar
National Director, Strategic Partnerships, ADL
Jackie Subar serves as the national Director of Strategic Partnerships at the Anti-Defamation League (ADL). In her capacity she is responsible for bolstering national partnerships and for driving ADL's critical efforts working with communities and lawmakers alike to advance the organization's mission to stop the defamation of the Jewish people and to secure justice and fair treatment to all. Jackie has served in many capacities at the intersection of advocacy and community building. Before joining ADL, Jackie was the Assistant Director for American Jewish Committee's (AJC) Department of Policy and Political Affairs. In this role, she was responsible for advancing AJC's mission on Capitol Hill; for fostering strategic relationships in the U.S. House and Senate, and for managing AJC's legislative work on areas related to civil rights, hate crimes, religious minorities, domestic terrorism, and online hate. She worked closely with the Congressional Caucus on Black-Jewish Relations. Jackie has spent her professional career in Washington where she has worked to foster intergroup and diplomatic relations. She obtained her master's in Public Administration from the George Bush School at Texas A&M University and prior to graduate school spent a year studying in Israel.
Britt Tevis
Boston University Public History Postdoctoral Associate in Antisemitism Studies at the National Archives
Britt Tevis, JD/PhD, analyzes the intersections between Jews and American law. Her research has appeared in American Jewish History, the American Journal of Legal History, and the Journal of American History, and she has held fellowships at the Yale Program for the Study of Antisemitism at Yale University and the Katz Center for Advanced Judaic Studies at the University of Pennsylvania. She is currently the Boston University Public History Post doctoral Associate in Antisemitism at the National Archives.
Cindy Tsai
General Counsel, Committee of 100
Cindy Tsai is the General Counsel for the Committee of 100, a 501(c)(3) nonprofit organization dedicated to ensuring the full inclusion of Chinese Americans in America and equitable treatment for all. As General Counsel, Cindy handles the internal legal matter for the organization and serves as its legal director for strategic initiatives. Prior to joining the Committee of 100, Cindy was a trial attorney at one of the largest law firms in the country focused on civil rights and social justice. Cindy is a graduate of Syracuse University where she majored in Marketing and Advertising. She went on to attend Loyola University Chicago where she received her JD/MBA and was a member of Loyola's Law Journal and moot court team.
Viktorya Vilk
Program Director, Digital Safety and Free Expression, PEN America
Viktorya Vilk (she/her/hers) is the director for digital safety and free expression at PEN America. She created and runs the organization's Online Abuse Defense Program, which equips writers and journalists with self-defense resources and training, partners with media organizations and publishers to strengthen protections for writers and journalists, and conducts research and advocacy to hold technology companies accountable for online harms. Her work has been featured on PBS Newshour, The New York Times, Slate, and Harvard Business Review and she regularly speaks about digital safety and press freedom, including for the Online News Association, RightsCon, Investigative Reporters and Editors, Journalism and Women's Symposium, and MozFest, among others. She completed graduate degrees, as a Marshall Scholar, at the University of London, and has over a decade of experience working in nonprofits to expand access to the arts and defend creative and press freedom.
Meredith R. Weisel
DC Regional Director, ADL
Meredith R. Weisel serves as the Regional Director of the ADL (the Anti-Defamation League) Washington, D.C. Regional Office.  Since its founding in 1913, ADL has been a leading anti-hate and civil rights organization committed to stopping the defamation of the Jewish people and securing justice and fair treatment to all.  ADL is dedicated to combating antisemitism, prejudice, and bigotry of all kinds, as well as defending democratic ideals and promoting civil rights. ADL has long been recognized as a leading resource on effective responses to violent bigotry, drafting model hate crime statutes for state legislatures, investigating extremist threats across the ideological spectrum, and providing resources, expertise and educational briefings that enable law enforcement, educators, the tech industry, public officials and community leaders ways to effectively address and counter threats to our communities.
Meredith is the first woman to lead the D.C. office where she plans, executes, and oversees the direction and administration of all regional office activities in order to advance ADL's mission in the D.C region, which serves the District of Columbia, Maryland, North Carolina and Virginia. She is an experienced attorney and government relations professional who has spent decades engaged in public policy and community issues in the Greater Washington area. Additionally, she serves on the advisory board of the Thurgood Marshall College Fund Payne Center for Social Justice, is active at her synagogue Shaare Torah and most recently served for 3 ½ years on the Montgomery County Commission for Women.
Meredith joined ADL in 2019 after serving as the Director of Maryland Government and Community Relations for the Jewish Community Relations Council (JCRC) of Greater Washington.  During her time at the JCRC she helped to advance legislative priorities that focused on advocating for strengthening hate crimes laws, confronting and educating about antisemitism, securing security funds for houses of worship, schools and childcare centers at-risk of hate crimes, enhancing Holocaust education, and more.
Meredith also previously was the principal owner of Weisel Government Relations, LLC, where she provided clients in Maryland with governmental affairs and relations consulting on legislative action and public policy solutions, community relations, political affairs, lobbying and legal services. At the same time, she also served as one of partners at Government Affairs Strategies, LLC, which helped to develop strategic visions for clients nationally to help them achieve successful public policy, political affairs, and public advocacy outcomes.
Finally, Meredith served for 9 1/2 years in-house as the Vice President of Public Policy for Maryland and Legal Counsel for the Greater Capital Area Association of REALTORS®, Inc. (GCAAR). She represented GCAAR at the state and local government level in Maryland from 2000 through 2015 where she served as the Maryland state and local lobbyist, representing real estate professionals on numerous local, state, and federal legislative initiatives.
She holds a B.A. from American University in an interdisciplinary study of Communications, Legal Institutions, Economics and Government and a J.D. from the Widener University School of Law.  Meredith is admitted to practice law in Maryland.  She lives with her husband and their 2 children, and their beloved dog in North Potomac, Maryland.
Kaylee Werner
Chair of the Antisemitism Prevention Taskforce at Indiana University
Kaylee Werner, 19, is a Sophomore at Indiana University in Bloomington, Indiana with plans to pursue a career that emcompasses entrepreneurship and corporate innovation as well as environmental sustainability and political science. In her brief time on campus, thus far, Kaylee has pledged, rushed and been initiated into a business fraternity, Delta Sigma Pi (DSP) and a social sorority, Kappa Alpha Theta (Theta). She is involved with Hillel and is using her background in activism to co-lead a task force to prevent and combat antisemetism on campus. She is an active participant at the Kelley Institute for Social Impact (KISI) and Net Impact, climate change task force. Kaylee is also training to ride "Little 5" this spring on behalf of her sorority Theta.
Kaylee is from Pittsburgh, PA and came to college with broad experience in leadership, activism, and business. Most recently, Kaylee was the Regional President of her Jewish youth group (BBYO) and started a non-profit at age 15 to combat gun violence. As a former member of Tree of Life synagogue, gun violence and antisemitism hit Kaylee's community directly in 2018 with the deadliest attack on Jews in US history. She has led campaigns for TOMS and CeasefirePA, been featured in a UN documentary and has spoken all over the country to audiences as large as 5,000 people about gun violence prevention and antisemitism prevention. Kaylee loves camping, water skiing, snow skiing, hiking, biking, rowing, expressive socks, hanging out with friends and family and has an unwavering fascination with parliamentary procedure.
Matt Williams
Vice President of Antisemitism Research, ADL Center for Antisemitism Research
As Vice President of the ADL Center for Antisemitism Research, Matt Williams leads ADL's development of rigorous research and answers to both longstanding and new questions about how to measure, understand and prevent antisemitism. He partners with other ADL departments to utilize research and impact analysis to develop practices for addressing antisemitism.
Matt joins ADL after serving as the founding director of the Center for Communal Research at the Orthodox Union and the managing director of the Berman Jewish Policy Archive. Much of Matt's decade plus of research leadership has been devoted to crafting impact-driven research programs in a range of fields – from substance use to informal education. At the Policy Archive, he oversaw the development of the archive's online presence and partnered with researchers to produce public-oriented scholarship. Prior to those roles, he worked as a management consultant crafting professional development programs and strategic plans for educational institutions, as a curator and as a high school teacher.
Matt holds a BA from Yeshiva University and an MA and PhD from Stanford University.
Sara Yacobi-Harris
Documentary Filmmaker and Educator
Sara Yacobi-Harris is a multidisciplinary artist, filmmaker and educator. She is the co-founder of No Silence on Race, a non-profit organization dedicated to creating Jewish spaces for multi-ethnic Jews across Canada through art, culture and community engagement.  Her latest multimedia project, Periphery is an exploration of multi-racial Jewish experiences with a portrait series that ran at the JCC Prosserman in Toronto in 2021-2022, a short film that accompanies the series and digital curriculum packages for grades 8-12 and adult learning. Sara has worked at the Toronto International Film Festival (TIFF) and the Canadian Broadcasting Corporation (CBC). She holds a Masters of Education (M.Ed) in Social Justice Education from the University of Toronto. Sara has guest lectured at Toronto Metropolitan University and her work has been featured in BlogTO, The Times of Israel, Ynet and The Forward.